Starwars
haha lol, i am your father. mrperrific Apr 14
Do Not Underestimate the Power of Fanart | What The Flux
To gear up for the Houston Symphony concert featuring music from Star Wars (and an excuse to have more geekiness for today), we've collected a series of fan made posters that are all about the Force — whether its the light side or the dark side. To make things more interesting than just your average guy with a light saber, these featured artists' work are stylized in solids, minimalism, or with a retro theme. Let's start things off with this incredible piece of Boba Fett paying homage to The Rocketeer: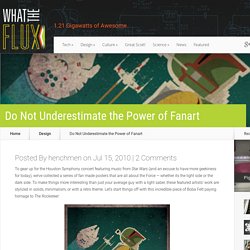 naboo
banksy_02.jpg (1128×740)
I felt a great disturbance in the Force, as if millions of sperm suddenly cried out in terror. - CollegeHumor picture
stormtrooper-rip.jpg (838×518)
Steampunk Star Wars: Pics, Videos, Links, News
Stormtrooper's life on photos - art pack | GRAFFART
Keep in touch close Stormtrooper's life on photos – art pack Author: kiwee October 01, 2009 the soup Via Flickr Daily RoutineEpisode 1galleryLifephotosStar WarsStefanStormtroopers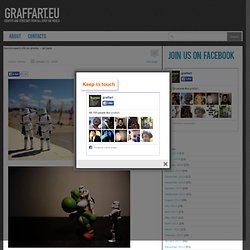 Darth Vader Mania
UgUyI.png from humordistrict.com
Star Wars Pin-Up Girls Recruitment Posters [PICS]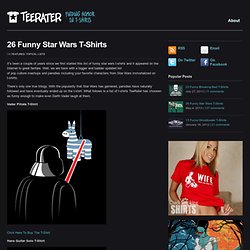 23 Funny Star Wars T-Shirts That Even Darth Vader Would Laugh At | Funny T-Shirt Blog - TeeRater
It's been a couple of years since we first started this list of funny star wars t-shirts and it appeared on the internet to great fanfare. Well, we are back with a bigger and badder updated list of pop culture mashups and parodies including your favorite characters from Star Wars immortalized on t-shirts. There's only one true trilogy. With the popularity that Star Wars has garnered, parodies have naturally followed and have eventually ended up on the t-shirt.
224359792_db089172eb_b
C2Iup.jpg (1280×946)
BobaFett.jpg (JPEG Image, 778x1056 pixels) - Scaled (80%)