Spirtual Enligtenment
The present moment is really an opening, so it has no duration–you are in the now when time ceases to exist.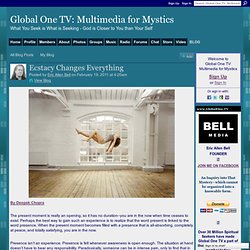 Ecstacy Changes Everything
Trance is an altered state of consciousness which individuals can enter through a variety of techniques, including hypnotism, drugs, sound (particularly music, percussive drumming etc.), sensory deprivation, physical hardships (eg. flagellation, starvation, exhaustion) and vigorous exercise (particularly dance). People can also use trance, particularly in the context of 'ritual' events, to learn new strategies of thinking or of relating to one another. There are different types of learning: for example what Eric Jantsch calls 'conscious learning' is a transaction between consciousness, the environment and memory.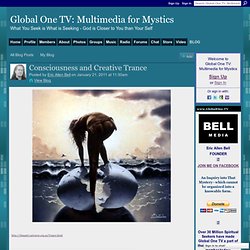 Consciousness and Creative Trance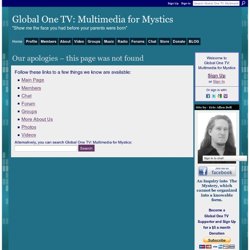 Why I Criticize Religion - Sam Harris
Raising our vibration to our Light bodies instead of ascending.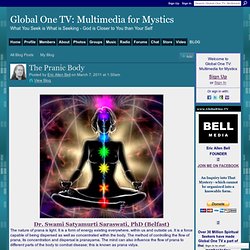 Dr.
The Pranic Body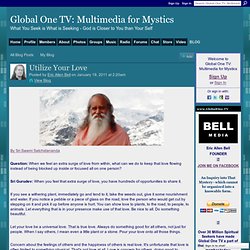 By Sri Swami Satchidananda Q uestion: When we feel an extra surge of love from within, what can we do to keep that love flowing instead of being blocked up inside or focused all on one person? S ri Gurudev: When you feel that extra surge of love, you have hundreds of opportunities to share it.
Utilize Your Love
Blogs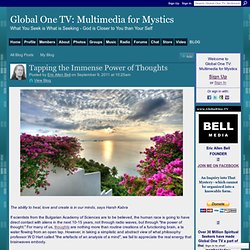 The ability to heal, love and create is in our minds, says Harsh Kabra
Tapping the immense power of thoughts
Electromagnetic theories of consciousness
Several theorists have proposed that consciousness can be understood as an electromagnetic phenomenon .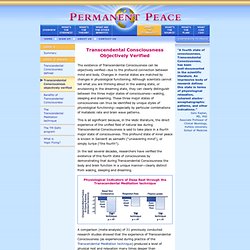 Transcendental Consciousness Objectively Verified
Transcendental Consciousness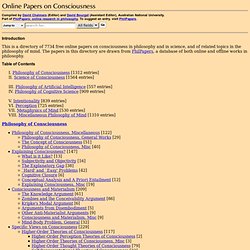 Search tips There are three kinds of search you can perform: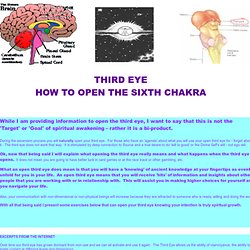 Opening Your Third Eye
The Activation, Its Passive Usage Two exercises are given below: Mirror Watching A Single Person
Om (also written Aum) is the oldest and most sacred sound found in yoga, Hinduism and Buddhism.
Unlocking the Mystery of Om
Top 10 Paths to Spiritual Enlightenment
By Jafree Ozwald ManifestingVibration.com "Enlightenment is a process of peeling back the many layers of your Infinite Self.
"The beautiful thing about a dog is he's never going to lie to you.
How to Fall into Spiritual Awakening
Why think thus O men of piety I have returned to sobriety I am neither a Moslem nor a Hindu I am not Christian, Zoroastrian, nor Jew
Who Am I?
The Way is to benefit others and not to injure. The Way is to act but not to compete.