Soul/funk/RNB
Kiki Gyan - Sexy dancer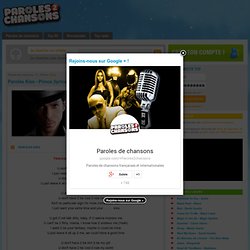 Paroles Kiss Téléchargez la sonnerie de Kiss de Prince U don't have 2 be beautiful 2 turn me on I just need your body, baby, from dusk till dawn U don't need experience 2 turn me out U just leave it all up 2 me, I'm gonna show U what it's all about
Paroles Kiss - Prince (lyrics)
Laetitia Dana - Courant d'air - Clip Officiel
Cody ChesnuTT - Full Performance (Live on KEXP)
Mos Def & Aretha Franklin Blend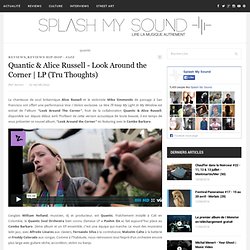 Quantic & Alice Russell - Look Around the Corner | LP (Tru Thoughts) | Splash My Sound
La chanteuse de soul britannique Alice Russell et le violoniste Mike Simmonds de passage à San Francisco ont offert une performance Voix / Violon exclusive. Le titre I'll Keep My Light In My Window est extrait de l"album "Look Around The Corner", fruit de la collaboration Quantic & Alice Russell, disponible sur depuis début avril.
Eddie Palmieri - Spirit of love
Abd Al Malik - Mon amour feat Wallen (clip officiel)
The Heavy - Set Me Free (official video)
The Heavy - Sixteen
Nerd Pharrell Williams - clip de fou
Shafiq Husayn - Cheeba feat. Bilal on Vimeo
Bilal - Lord don't let it
Amy Winehouse - Just Friends
Amanda Diva - I Can See
Freddie King: Ain`t No Sunshine When She`s Gone.
Aloe Blacc "Femme Fatale"
Aloe Blacc - Get Down (Exclusive Kero One Collab)
Michael Kiwanuka : Tell Me A Tale
Michael Kiwanuka : I'm Getting Ready (Live)
Jaqee - Moonshine OFFICIAL VIDEO
Michael Kiwanuka : I'm Getting Ready
Beyonce performs Run The World HD/HQ [ BillBoard Awards 2011 ]