Soul/funk/RNB
Kiki Gyan - Sexy dancer. Paroles Kiss - Prince. Téléchargez la sonnerie de Kiss de Prince U don't have 2 be beautiful 2 turn me on I just need your body, baby, from dusk till dawn U don't need experience 2 turn me out U just leave it all up 2 me, I'm gonna show U what it's all about U don't have 2 be rich 2 be my girl U don't have 2 be cool 2 rule my world Ain't no particular sign I'm more compatible with I just want your extra time and your . . . . . kiss.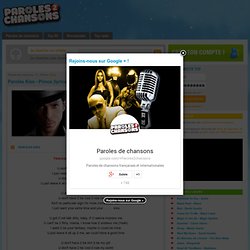 Laetitia Dana - Courant d'air - Clip Officiel. Cody ChesnuTT - Full Performance (Live on KEXP) Mos Def & Aretha Franklin Blend. Quantic & Alice Russell - Look Around the Corner | LP (Tru Thoughts) | Splash My Sound. La chanteuse de soul britannique Alice Russell et le violoniste Mike Simmonds de passage à San Francisco ont offert une performance Voix / Violon exclusive.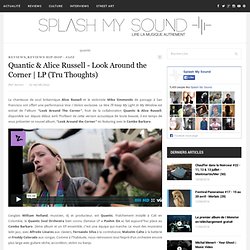 Le titre I'll Keep My Light In My Window est extrait de l"album "Look Around The Corner", fruit de la collaboration Quantic & Alice Russell, disponible sur depuis début avril. Profitant de cette version acoustique de toute beauté, il est temps de vous présenter ce nouvel album, "Look Around the Corner" en featuring avec le Combo Barbaro. L'anglais William Holland, musicien, dj et producteur, est Quantic.
Fraîchement installé à Cali en Colombie, le Quantic Soul Orchestra bien connu (fameux LP « Pushin On ») fait aujourd"hui place au Combo Barbaro. 2ème album et un EP ensemble, c"est une équipe qui marche. Le must des musiciens latin jazz, avec Alfredo Linares aux claviers, Fernando Silva à la contrebasse, Malcolm Calto à la batterie et Freddy Colorado aux congas. Eddie Palmieri - Spirit of love. Abd Al Malik - Mon amour feat Wallen (clip officiel) The Heavy - Set Me Free (official video) The Heavy - Sixteen. Nerd Pharrell Williams - clip de fou. Gnarls Barkley - Going On. Shafiq Husayn - Cheeba feat. Bilal. Bilal - Lord don't let it.
Janelle Monáe - Tightrope [feat. Big Boi] (Video) Gil Scott-Heron - 'Me And The Devil' (Official HD Video) Amy Winehouse - Just Friends. Amanda Diva - I Can See. Freddie King: Ain`t No Sunshine When She`s Gone. Aloe Blacc "Femme Fatale" Aloe Blacc - I Need A Dollar - Official Video HQ. Aloe Blacc - Get Down (Exclusive Kero One Collab) Michael Kiwanuka : Tell Me A Tale. Michael Kiwanuka : I'm Getting Ready (Live) Jaqee - Moonshine OFFICIAL VIDEO.
Michael Kiwanuka : I'm Getting Ready. Beyonce performs Run The World HD/HQ [ BillBoard Awards 2011 ] Bodycard 0269.
---