Modern
America by Air: Around the World in 18 Days
Elections for Dummies
Preparing For The Oath: U.S. History And Civics For Citizenship
The Afghan girls and women between the ages of 14 and 30 were hospitalized after losing consciousness, becoming dizzy, and vomiting.
NewsHour Extra: Attack on Girls School Marks Pivotal Moment for Women in Afghanistan | 04.30.12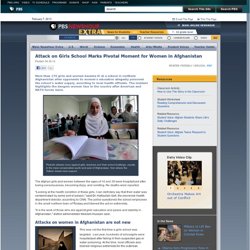 Public Opinion and the Occupy Movement - Interactive Feature
The Occupy Wall Street protests continue to spread around the country, highlighting grievances some Americans have about banks, income inequality and a sense that the poor and middle class have been disenfranchised. A recent New York Times/CBS News poll found that almost half of the public thinks the sentiments at the root of the movement generally reflect the views of most Americans.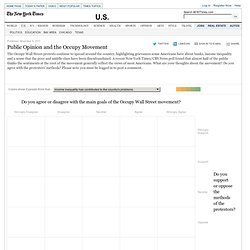 WGBH American Experience . Freedom Riders . Watch