Social networks
Bret Victor, beast of burden
Robert A. Hanneman and Mark Riddle Introduction to social network methods Table of contents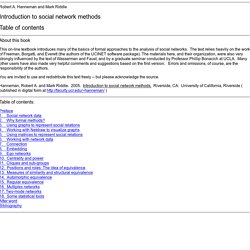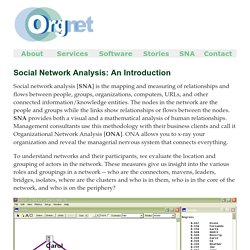 Social network analysis [SNA] is the mapping and measuring of relationships and flows between people, groups, organizations, computers, URLs, and other connected information/knowledge entities. The nodes in the network are the people and groups while the links show relationships or flows between the nodes. SNA provides both a visual and a mathematical analysis of human relationships. Management consultants use this methodology with their business clients and call it Organizational Network Analysis [ONA]. To understand networks and their participants, we evaluate the location of actors in the network. Measuring the network location is finding the centrality of a node.
libSNA is an open-source library for Social Network Analysis, licensed under the LGPL. This library is under active development by Abe Usher in hopes that it will serve as a catalyst for improving the field of Social Network Analysis. Features Easy to use Python API Flexible data import options Scalable Built-in reports Built-in data export capabilities Open source - easily extended Fast processing time (efficient use of graph algorithms) libSNA 0.32 released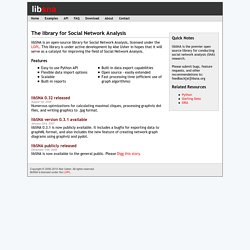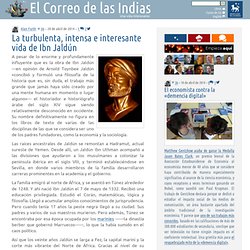 Cuando la Asociación Británica de Go se propuso fundar una estrategia de promoción del juego y encargó un estudio sobre su imagen, el resultado resultó sorprendente: el Go era calificado en las respuestas como demasiado «difícil», demasiado «intelectual» o simplemente «fuera del alcance» de los encuestados. Parte de esta imagen puede deberse a que su introducción en Europa y EEUU estuvo protagonizada por matemáticos, físicos e ingenieros ligados a la vanguardia científica y a las universidades de élite. Una imagen radicalizada por el cine norteamericano en el que el Go es ese juego en el que incluso genios como John Nash se ven superados, incapaces de asumir la «naturaleza caótica del universo» que supuestamente el juego reflejaría. Lo interesante es que algo de verdad hay. A fin de cuentas, el causante de la extensión del juego en Inglaterra no fue otro que el mismísimo Alan Turing.
[1207.4825v1] A new algorithm for extracting a small representative subgraph from a very large graph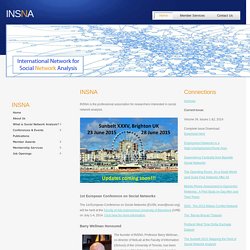 INSNA is the professional association for researchers interested in social network analysis. INSNA Call for Award NominationsWednesday, October 16, 2013 Dear INSNA Members, Just a short email to solicit nominations for two awards to be made at Sunbelt XXXIV 18-23 February 2014 in St Pete Beach. FL. 1.
Redes sociales
Carley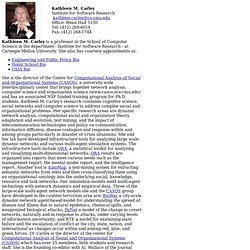 Kathleen M. Carley is a professor in the School of Computer Science in the department - Institute for Software Research - at Carnegie Mellon University. She also has courtesy appointments at: She is the director of the Center for Computational Analysis of Social and Organizational Systems (CASOS), a university wide interdisciplinary center that brings together network analysis, computer science and organization science (www.casos.ece.cmu.edu) and has an associated NSF funded training program for Ph.D. students.