Social networks
Bret Victor, beast of burden
Robert A.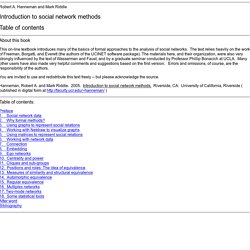 Structural Holes and Collaborative Innovation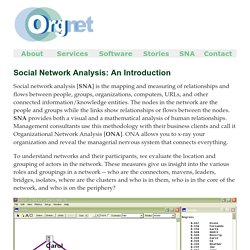 Social network analysis [SNA] is the mapping and measuring of relationships and flows between people, groups, organizations, computers, URLs, and other connected information/knowledge entities. The nodes in the network are the people and groups while the links show relationships or flows between the nodes.
Estadísticas del Correo de las Indias La feed indiana tiene hoy una media de 1.051 suscriptores activos .
Curso de redes sociales
[1207.4825v1] A new algorithm for extracting a small representative subgraph from a very large graph
Links to Software for Network Analysis
Redes sociales
Redes sociales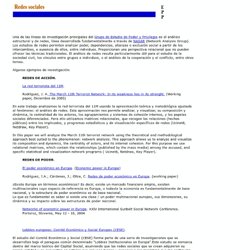 Una de las líneas de investigación principales del Grupo de Estudio de Poder y Privilegio es el análisis estructural y de redes, línea desarrollada fundamentalmente a través de NAGAR (Network Analysis Group). Los estudios de redes permiten analizar poder, dependencias, alianzas o exclusión social a partir de los intercambios, o ausencia de ellos, entre individuos. Proporcionan una perspectiva relacional que no pueden ofrecer las técnicas tradicionales.
Reality mining
Carley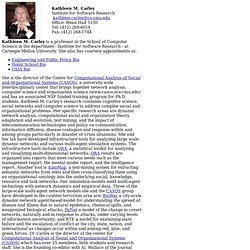 Kathleen M.