Social networks
Bret Victor, beast of burden
Robert A. Hanneman and Mark Riddle Introduction to social network methods Table of contents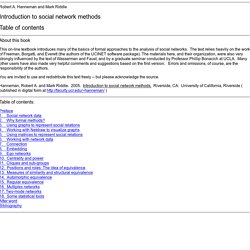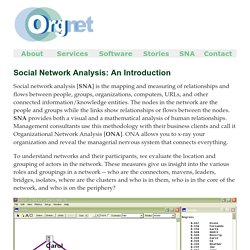 Social network analysis [SNA] is the mapping and measuring of relationships and flows between people, groups, organizations, computers, URLs, and other connected information/knowledge entities. The nodes in the network are the people and groups while the links show relationships or flows between the nodes. SNA provides both a visual and a mathematical analysis of human relationships. Management consultants use this methodology with their business clients and call it Organizational Network Analysis [ONA]. To understand networks and their participants, we evaluate the location of actors in the network. Measuring the network location is finding the centrality of a node.
libSNA is an open-source library for Social Network Analysis, licensed under the LGPL. This library is under active development by Abe Usher in hopes that it will serve as a catalyst for improving the field of Social Network Analysis. Features Easy to use Python API Flexible data import options Scalable Built-in reports Built-in data export capabilities Open source - easily extended Fast processing time (efficient use of graph algorithms) libSNA 0.32 released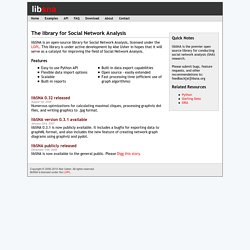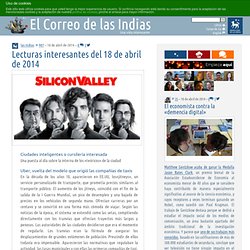 En Europa, el éxito creciente de los campeonatos europeos juveniles y estudiantiles apunta a un desarrollo del juego en edades cada vez más jóvenes gracias a los primeros programas en las escuelas. En Francia, la ciudad de Estrasburgo fue pionera en 2008 con un programa de formación en tres escuelas. El programa no solo sigue funcionando hoy, sino que ha generado una vibrante liga escolar local. Los profesores relatan cómo la práctica del juego ha mejorado el comportamiento de los niños, reduciendo las riñas entre ellos y ayudándoles a ganar capacidad de concentración. Pero es en EEUU donde ahora triunfan los programas escolares de Go impulsados por la USGO y la evidencia que asocia la práctica del juego en secundaria a mejores resultados en el acceso a la Universidad.
Curso de redes sociales
[1207.4825v1] A new algorithm for extracting a small representative subgraph from a very large graph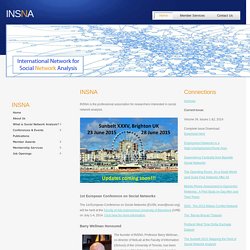 INSNA is the professional association for researchers interested in social network analysis. INSNA Call for Award NominationsWednesday, October 16, 2013 Dear INSNA Members, Just a short email to solicit nominations for two awards to be made at Sunbelt XXXIV 18-23 February 2014 in St Pete Beach. FL. 1.
Redes sociales
Carley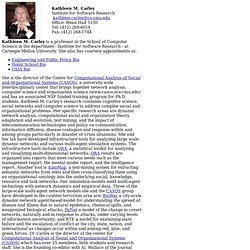 Kathleen M. Carley is a professor in the School of Computer Science in the department - Institute for Software Research - at Carnegie Mellon University. She also has courtesy appointments at: She is the director of the Center for Computational Analysis of Social and Organizational Systems (CASOS), a university wide interdisciplinary center that brings together network analysis, computer science and organization science (www.casos.ece.cmu.edu) and has an associated NSF funded training program for Ph.D. students.