Social networks
Bret Victor, beast of burden
Robert A.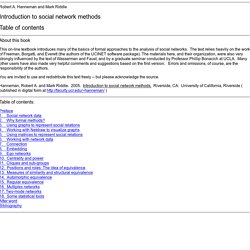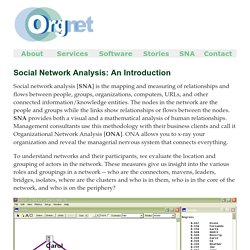 Social network analysis [SNA] is the mapping and measuring of relationships and flows between people, groups, organizations, computers, URLs, and other connected information/knowledge entities. The nodes in the network are the people and groups while the links show relationships or flows between the nodes.
[1207.4825v1] A new algorithm for extracting a small representative subgraph from a very large graph
Redes sociales
Redes sociales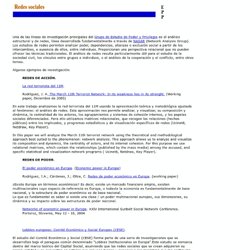 Una de las líneas de investigación principales del Grupo de Estudio de Poder y Privilegio es el análisis estructural y de redes, línea desarrollada fundamentalmente a través de NAGAR (Network Analysis Group). Los estudios de redes permiten analizar poder, dependencias, alianzas o exclusión social a partir de los intercambios, o ausencia de ellos, entre individuos. Proporcionan una perspectiva relacional que no pueden ofrecer las técnicas tradicionales.
Carley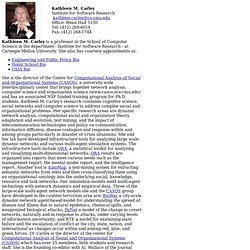 Kathleen M.