Social network analysis
As we embark on 2012, the team at Awareness, Inc. consulted with the best and the brightest in marketing, strategy, technology, business and social media to help us identify the top news, analysis and trends resources for social marketing and social technology.
The Ultimate News Resource Guide to Social Marketing: 55 Top Marketing, Technology and Social Media News, Analysis and Trends Resources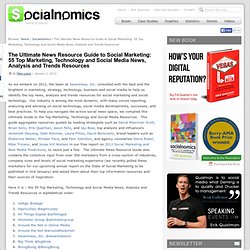 viewcontent.cgi?article=1006&context=jitpc2011&sei-redir=1&referer=http%3A%2F%2Fwww.google.com.mx%2Furl%3Fsa%3Dt%26rct%3Dj%26q%3Dsocial%2520mining%2520tools%26source%3Dweb%26cd%3D17%26ved%3D0CGMQFjAGOAo%26url%3Dhttp%253A%252F%252Fscholarworks.umass.edu%25
Connected | Contact Management Without the Work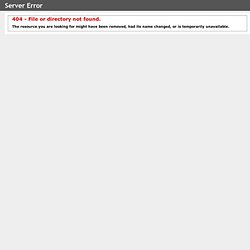 EntityCube is a research prototype for exploring object-level search technologies, which automatically summarizes the Web for entities (such as people, locations and organizations) with a modest web presence. The Chinese-language version is called . The need for collecting and understanding Web information about a real-world entity (such as a person or a product) is mostly collated manually through search engines.
About EntityCube
Collective Intellect | Semantic Search
Social network analysis software (SNA software) facilitates quantitative or qualitative analysis of social networks , by describing features of a network either through numerical or visual representation. [ edit ] Overview