Social Innovation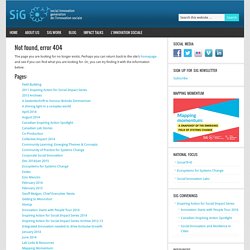 This primer is a living document.
Social Innovation Generation (SiG)
Free cities: Honduras shrugged
<a href="//ad.doubleclick.net/jump/teg.tdqk/hkwi/a;subs=n;wsub=n;sdn=n;!c=21541391;dcopt=ist;pos=ldr_top;sz=728x90,970x90,970x250;tile=1;ord=888811399?" target="_blank"><img src="//ad.doubleclick.net/ad/teg.tdqk/hkwi/a;subs=n;wsub=n;sdn=n;!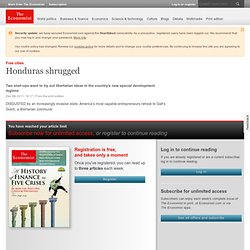 revolutions.is - Weekly stories from change-makers and culture-shapers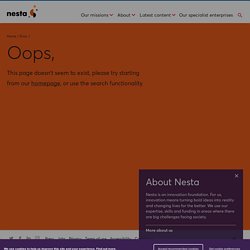 Website: www.access-space.org Access Space is the longest running free internet learning centre in the UK. The centre brings together old computers and new open source software to create a radical, sustainable response to industrial decline and social dislocation. Access Space is run by both a small team of employed staff and a vast number of local volunteers, and used by thousands of learners each year to share information, creativity, skills and interest. The centre is open to the public but participants are expected to help as well as be helped. It was set up by media artist James Wallbank and friends who set out to work solely using computers they had obtained for free.
Access Space - Britain's 50 New Radicals - NESTA
Home
ENoLL is offerting services to its members of the Open Living Labs Community. Services can be classified in 3 different types based on their access cost, effective members (5000 EUR/yearly), associated members (5000 EUR/yearly) and adherent members (administrative fee of 500 EUR). Call for new effective members in June, pay the reduced membership fee (2500 EUR). * Number of seats for Associated members limited to 1/3 of the size of the Council ** Adherent member can occasionally receive these services under certain conditions (e.g Effective or Associated member not found, specific support to very strategic projects and programmes (under Project WG assessment), etc) *** Associated members get a 'supporting organization" label that indicates that they support ENoLL and they are associated member.
ENoLL Services
SASIX - SA Social Investment Exchange
The MONDRAGON Corporation is a corporation and federation of worker cooperatives based in the Basque region of Spain . It was founded in the town of Mondragón in 1956 by graduates of a local technical college. Their first product was paraffin heaters . Currently it is the seventh largest Spanish company in terms of asset turnover and the leading business group in the Basque Country .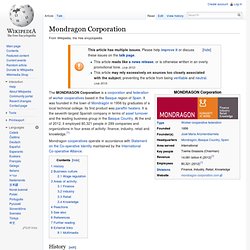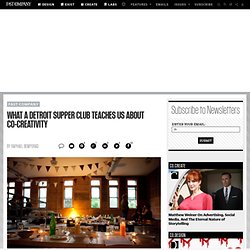 A social movement is underway in downtown Detroit.
Back in 1990, Geoffrey Canada was just your average do-gooder. That year, he became the president of a nonprofit charitable organization based in Harlem called the Rheedlen Centers for Children and Families, and he set out trying to improve the world, one poor child at a time. It was a bad moment to be poor in New York City.
The Harlem Project