GOUROUS
Erik Qualman | January 13, 2010 | 55 Comments inShare13 Questions I'm often asked are: Who do I read? Who do I look to for new ideas? Who are the true leaders of the social media space? It's such a great question that I've taken my first pass at a "social media all-star team."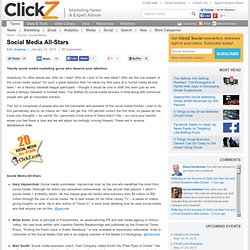 Social Media All-Stars
Corporate Social Strategists on SlideShare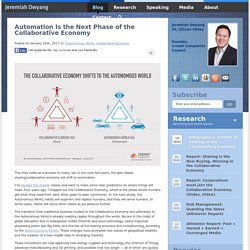 The crowd is bypassing traditional companies by sharing goods, services, space, and money with each other in the Sharing Economy. People are being empowered to build their own goods in the Maker Movement by crowd funding, tapping global marketplaces, and preparing to accelerate this with 3D printing. You see, the crowd, is starting to perform like a company: self-financing, self-designing products, self-manufacturing, and self-selling to each other.
Frederic CAVAZZA's Presentations on SlideShare