Business Niche Networks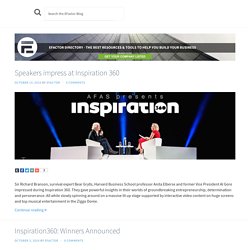 World's largest network of entrepreneurs (1M+ members) Login Welcome Back Forgot Password? Login
Cofoundr - The Entrepreneurs Network
FledgeWing.com - Entrepreneurial Student Community
MIT Professor Zeynep Ton says the relationship between wages, productivity, and profits is not as clear-cut as most of us think. It seems like simple math: The more you pay your employees, the lower your profits. How then, to explain companies such as Costco? Costco employees, on average, get paid twice as much as those at competitors such as Sam's Club, and Costco is still profitable. It's not the only one: Trader Joe's, Spanish supermarket chain Marcadona, and the convenience store company QuikTrip all follow a similar pattern.
Perfect Business - Young Entrepre/Startups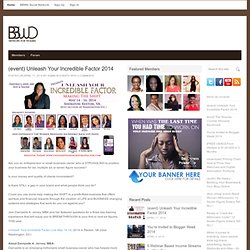 Black Business Women Online - A Social Network for Women in Business, Women Entrepreneurs, and Bloggers
(event) Unleash Your Incredible Factor 2014 Are you an entrepreneur or small business owner who is STRUGGLING to position your business for six, multiple six or seven figure success? Is your money and quality of clients inconsistent? Is there STILL a gap in your brand and what people think you do?
Social Media for Online Newspapers, Social Networking for Online Magazines and Create Online Newspaper Communities | Konnects