Globes virtuels, images satellites
Édugéo, le géoportail de l'éducation
Pour accéder à Édugéo Vous êtes responsable d'un établissement scolaire et vous souhaitez permettre aux enseignants et aux élèves d'accéder à Édugéo : remplissez la demande d'abonnement. > S'abonner Vous êtes responsable d'un rectorat ou d'une collectivité locale et vous souhaitez permettre aux établissements dont vous avez la charge d'accéder à Édugéo : contactez le responsable commercial de votre région. > Contacter votre interlocuteur IGN
Navidis 2008
Comparateur d'images satellite
We have indexed all newspapers and plotted their correct locations, in 39 countries. Might have missed some. And most newspapers in another 199 countries, a bunch of them not in their correct locations.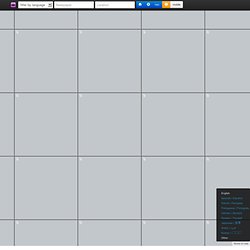 newspaper map | all online newspapers in the world, translate with one click
Venice Connected | Venice's Official Site for Tourism
Google Street View en animation stop-motion
1 mars 2010 par Renaud · 3 Commentaires Catégorie(s) : Google Maps Bien que Google Street View continue à faire face aux critiques des autorités européennes sur la vie privée, cela n'a pas empêché Google d'ajouter de nouvelles fonctionnalités au service. Google vient donc d'ajouter à Street View, la possibilité de voir les photos partagées par les utilisateurs (via les services Panoramio, Flickr ou Picasa) afin de créer un pseudo panorama 3D. Bien qu'il n'y ait pas suffisamment de photos d'utilisateur pour effectuer cette opération pour chaque site ou bâtiment, c'est un moyen supplémentaire d'obtenir des perspectives différentes sur les sites intéressants.
Nouvelle fonctionnalité Google Street View : le pseudo panorama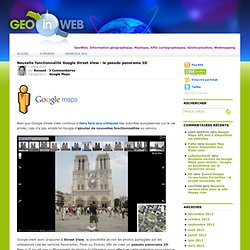 World Atlas - MSN Encarta
cartes de submersion marine Google Earth
Mapped historical photos, film, and audio | SepiaTown
In Pictures: The Strangest Sights in Google Earth - PCWorld
A propos des estimations de prix MeilleursAgents.com Réactualisées tous les mois pour coller à la réalité du marché, nos estimations de prix sont exprimées en net vendeur (hors frais d'agence et notaires). Les bornes de la fourchette sont calculées pour qu'elle inclue 90% des prix du marché, en excluant les 5% des prix les plus faibles comme 5% des prix les plus élevés de la zone "France". En Ile-de-France : Les prix sont calculés par MeilleursAgents.com sur la base de deux sources d'informations complémentaires : 1. les transactions historiques enregistrées par la base BIEN des Notaires de Paris / Ile de France 2. les dernières transactions remontées par les agences immobilières partenaires de MeilleursAgents.com.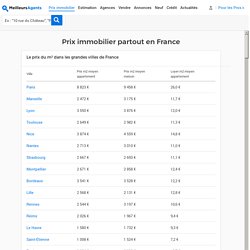 Google Earth: Barcelone en 3D
Pages vendredi 12 mars 2010 Google Earth: Barcelone en 3D :o)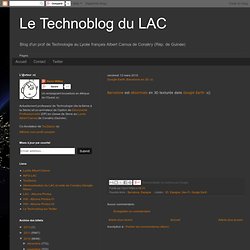 www.datenform.de --- Netzdatenwelt vs. Alltagslebensraum --- Aram Bartholl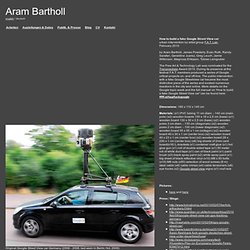 How to build a fake Google Street View car urban intervention by artist group F.A.T. Lab, February 2010 by Aram Bartholl, James Powderly, Evan Roth, Randy Sarafan, Geraldine Juarez, Greg Leuch, Jamie Wilkinson, Magnuss Eriksson, Tobias Leingruber The Free Art & Technology Lab was nominated for the Transmediale Award 2010.
Google Maps