Shakespeare
KS3%20Drama. Shakespeare. Talk Like Shakespeare - Home. What Was Shakespearean Theatre Really Like? | Suite101.com. There are some things about Elizabethan and earlier Jacobean theatre that are fairly widely known.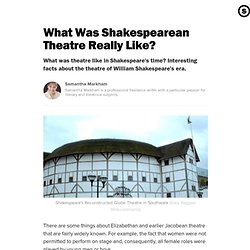 For example, the fact that women were not permitted to perform on stage and, consequently, all female roles were played by young men or boys. However, there are many fascinating facts about the theatres of Shakespeare's London. Knowing more about what Shakespearean theatre was really like may alter your perception of the Bard's work. The Source of Macbeth: Holinshed's Chronicles. Macbeth Navigator: Excerpts from Holinshed's Chronicles, Volume V: Scotland [Shakespeare's primary source for Macbeth was Raphael Holinshed's Chronicles of England, Scotland and Ireland, first published in 1577.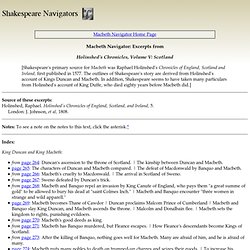 The outlines of Shakespeare's story are derived from Holinshed's account of Kings Duncan and Macbeth. Shakespeare's Villains. Shakespeare's Villains is our second online exhibition to show and contextualize some items in our collections at the Shakespeare Centre in Stratford-upon-Avon.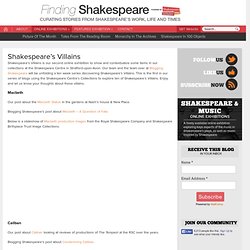 Our team and the team over at Blogging Shakespeare will be unfolding a ten week series discovering Shakespeare's Villains. This is the first in our series of blogs using the Shakespeare Centre's Collections to explore ten of Shakespeare's Villains. Enjoy and let us know your thoughts about these villains. Macbeth Our post about the Macbeth Statue in the gardens at Nash's house & New Place.
Bodycard 0334
---