General media resources
10 Royalty Free Music Sites Every Online Video Creator Should Know
Finding free, legal music for your online videos can be difficult. As an online video creator you want the perfect soundtrack for your video masterpieces, but you also want to make sure that you don't break any copyright laws. After all, there's nothing more frustrating then working hard on a video only to have YouTube take it down because of a music copyright violation. Luckily there are some great sources online where you can find the perfect music for your video project. We've put together a list of ten great sites for finding royalty free music for your online videos. Updated: 6 More Places Video Creators Can Find Royalty-Free Music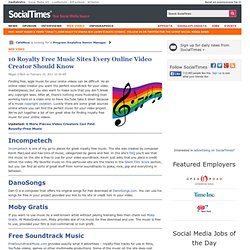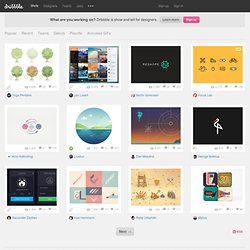 Toggle navigation What are you working on? Dribbble is show and tell for designers.
5 Great Free PSD Files for Designers | Church Website Ideas
A great way to learn how to design is to look at other designers PSD files. I spend a lot of time breaking apart other designers PSD files to see how they were created. Today I wanted to share with you five great design elements that will help you become a better designer. These PSDs come from some of the best designers in the industry!
Audiosocket Audiosocket is a music, media and technology company that delivers today's hot, up and coming talent to the marketplace. We have 33,000 songs in our catalog that come from more than 1900 emerging bands, composers and record labels from around the world.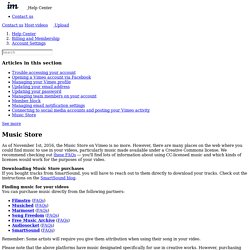 Major Performance Upgrade 10.19.11 One of the ongoing challenges we have been facing is slow response time for uncached queries. This has been due mainly to trying to sort the results we send back, which often number in the many tens of thousands or more. As of today we have a... Celebrity Images from Image Collect
searching free photos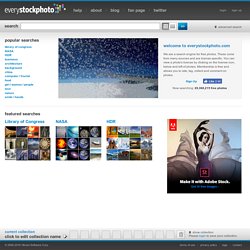 The Stock Solution » Free clip art, stock photos, images, pictures
(Click on the above image to download it for any personal use.) This outdoor scene of children walking in the snow with their dachshund, and carrying their fresh-cut Christmas tree was scanned from my personal collection and the color restored (digitally remastered). I also retouched it to remove scratches, smudges and age spots. This is typically about a 3 hour process. See the un-retouched original for a comparison. You can obtain PRINTS or a commercial use license for this image at Royce's SmugMug site (commercial use licenses start at only $9.95).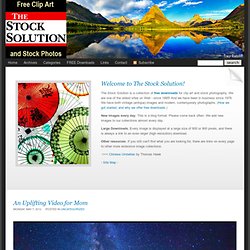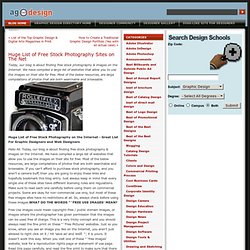 Huge List of Free Stock Photography Sites on The Net : Graphic Design Blog & Graphics News Blog
Today, our blog is about finding free stock photography & images on the Internet. We have compiled a large list of websites that allow you to use the images on their site for free. Most of the below resources, are large compilations of photos that are both searchable and browsable. Huge List of Free Stock Photography on the Internet - Great List For Graphic Designers and Web Designers
Huge List of Free Stock Photography Websites | CreativeOverflow
Free Images - Free Stock Photos, free background images, royalty free images, free web images