Outils
Multi PageRank Check: website analysis
I will get to the point, Time is Money .
BHW - ScrapeBox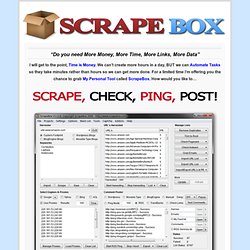 Majestic-SEO : Compare domain backlink history
SEODigger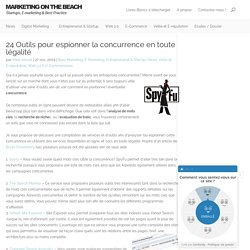 Qui n'a jamais souhaité savoir ce qu'il se passait dans les entreprises concurrentes? Même avant de vous lancer sur un marché dont vous n'êtes pas sûr du potentiel, il sera toujours utile d'utiliser une série d'outils afin de voir comment se positionne l'éventuelle concurrence .