Misc
Français: Références: Gestion des connai. Semantic Web labs des Petites Cases. Main Page - Semantic Web Standards. Semantics Incorporated: The Next Web to Be User-Centric (Thought. Social media for lead generation might be all the craze out there, but many businesses I know have little to show for their investment in it, or have yet to get started.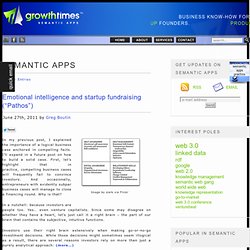 The trick is that social media in isolation of other lead generation techniques does not work too well. See, social media is not designed to generate leads: that's a by-product. But it works great upstream and downstream of other lead generation techniques. With Socialize©, your team and I identify how social media can best work for you, and implement it right away, as part of the workshops' assignments.
Interested in trying it out? RDF, The Semantic Web, and Linked Data. This essay is an attempt to tie together my articles and blog posts on semantic web related topics.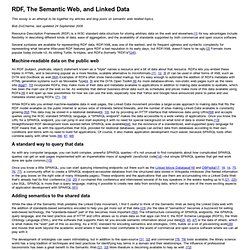 Bob DuCharme, last updated 24 September 2009 Resource Description Framework (RDF) is a W3C standard data structure for storing arbitrary data on the web and elsewhere.[1] Its key advantages include flexibility in describing different kinds of data, ease of aggregation, and the availability of standards supported by both commercial and open source software. What is the Semantic Web really all about? The Semantic Web is based on the relatively straightforward idea that to be able to integrate (link) data on the Web we must have some mechanism for knowing what relationships hold among the data, and how that relates to some "real world" context.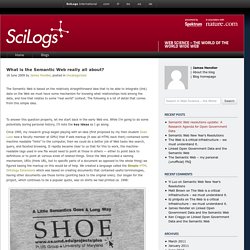 The following is a lot of detail that comes from this simple idea. To answer this question properly, let me start back in the early Web era. The Social Semantic Web | Interlinking Web 2.0 data silos with t.
---