Emergany Preparedness
Preparedness Pantry - Food Storage, Emergency Preparedness, Emergency Kits, Water Storage. Bachelor of Emergency and Security Management Studies | Justice Institute of British Columbia. Canada's first bachelor degree to combine emergency management and security studies with a foundation in business.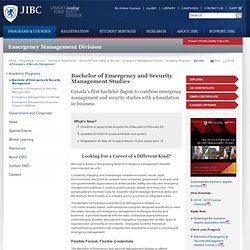 What's New? Deadline to apply to the program for a May start is February 28.Updated 2014/2015 course schedule now posted.Registration for May 2014 opens March 10 and closes April 18. SAR Management Distance Learning Program. 6 - ICS for SAR: Logistics 6.2 - Logistics Section The role of Logistics is to provide all of the service and support needs of the Task.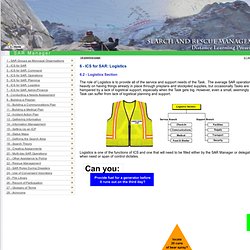 The average SAR operation may rely heavily on having things already in place through preplans and stockpiled supplies, but occasionally Tasks are hampered by a lack of logistical support, especially when the Task gets big. However, even a small, seemingly easy SAR Task can suffer from lack of logistical planning and support. Emergency Seed Bank : Directive21.com. Military clothing, footwear, BDU pants, BDU coats, camouflage, hats, hunting gear, firearm accessories, knives, law enforcement gear, paintball equipment and more. - Maine Military Supply.
Certified Handgun Safety Course We are now offering an NRA Certified Handgun Safety Course.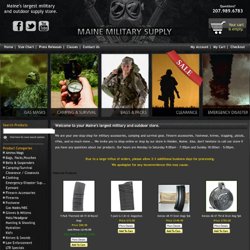 This course provides you with the necessary basic handgun instruction to qualify you to apply for the Maine Resident Concealed Carry Permit. We hold classes twice a month. The class is a one day course and is held Sundays at 9:00am and usually goes until 5:00pm. Nuke Juice. SHTF Blog - a TEOTWAWKI Survival Blog — Are YOU ready? The Gift of Preparedness. Black Friday deals are great, but the last place you'll find me this time of year is in a store full of morons rushing to pick up a $3 toaster.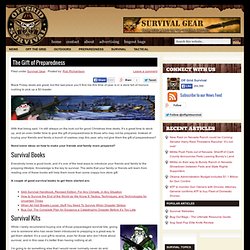 With that being said, I'm still always on the look out for good Christmas time deals. It's a great time to stock up, and an even better time to give the gift of preparedness to those who may not be prepared. Instead of buying your friends and family a bunch of useless crap this year, why not give them the gift of preparedness? Need some ideas on how to make your friends and family more prepared? Survival Books. Survival Gear & Bug Out Bags. A Bug out bag is basically a large survival kit that's filled with everything you need to survive after a disaster.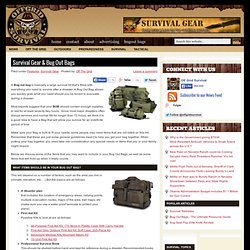 A Bug Out Bag allows you quickly grab what you need should you be forced to evacuate during a disaster. Most experts suggest that your BOB should contain enough supplies to last for at least seventy-two hours. Survival Gear | Emergency Food| Buy Emergency Foods. Waterproof Dryer Lint Fire-Starter. Waterproof Fire Starter. I have seen many examples of fire starters, but I wanted to try and make one that was made out of only primitive materials.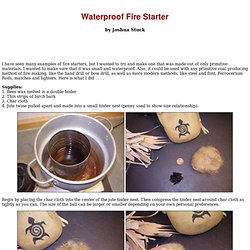 I wanted to make sure that it was small and waterproof. Also, it could be used with any primitive coal producing method of fire making, like the hand drill or bow drill, as well as more modern methods, like steel and flint, Ferrocerium Rods, matches and lighters. Here is what I did . . . . Supplies: 1. Bees wax melted in a double boiler 2. Use Natural Tinder to Start a Campfire: Birch Bark, Cattail Fluff, and Spruce Twigs (Squaw Wood) Making a fire under emergency conditions can be a challenge, even in dry and windless weather.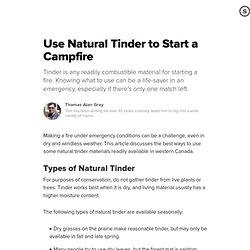 This article discusses the best ways to use some natural tinder materials readily available in western Canada. Types of Natural Tinder. Fire Starter. Burning stuff is fun, so what better excuse to burn stuff than to do research on making fire starters?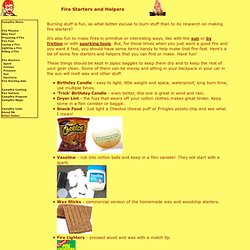 It's also fun to make fires in primitive or interesting ways, like with the sun or by friction or with sparking tools. But, for those times when you just want a good fire and you want it fast, you should have some items handy to help make that fire fast. Here's a list of some fire starters and helpers that you can find or make. Have fun! These things should be kept in ziploc baggies to keep them dry and to keep the rest of your gear clean. How to Make Homemade Fire Starters. Having the means to make a fire in a moments notice is essential in a survival situation.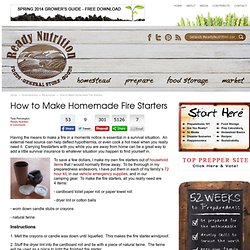 An external heat source can help deflect hypothermia, or even cook a hot meal when you really need it. Carrying firestarters with you while you are away from home can be a great way to add a little survival insurance to whatever situation you happen to find yourself in. To save a few dollars, I make my own fire starters out of household items that I would normally throw away. To be thorough in my preparedness endeavors, I have put them in each of my family's 72 hour kit, in our vehicle emergency supplies, and in our camping gear. How to: make homemade laundry detergent. Today's guest post comes from Hannah's sister, Emma.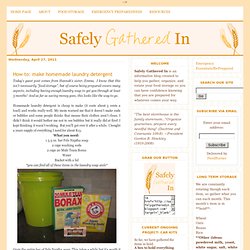 I know that this isn't necessarily "food storage", but of course being prepared covers many aspects, including having enough laundry soap to get you through at least 3 months! And as far as saving money goes, this looks like the way to go. Homemade laundry detergent is cheap to make (it costs about 3 cents a load) and works really well. My mom warned me that it doesn't make suds or bubbles and some people thinks that means their clothes aren't clean.
E Safety Products: "Hikers' Deluxe Specialty First-Aid Kit, EA" Safety products Canada head protection eye safety hearing protection. Medical Supplies | Fieldtex Products, Inc. Food Storage Friday: Mexican Rice. I have a confession, I scheduled this post for Friday but actually set the post date as 12/8/10 instead of 1/8/10. So please enjoy this Inspiring food storage "monday. "-Abs Aleasha here again.
---