Biology
New solution can help 'permanently get rid of germs' 6 July 2011Last updated at 11:45 By Katia Moskvitch Technology reporter, BBC News The solution does not wash away even after multiple hot laundry cycles, according to its inventor Dr Jason Locklin.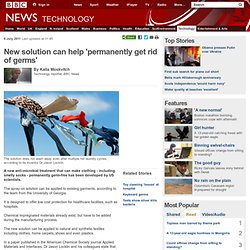 A new anti-microbial treatment that can make clothing - including smelly socks - permanently germ-free has been developed by US scientists. The spray-on solution can be applied to existing garments, according to the team from the University of Georgia. Scientists predict age using saliva sample. Tree of Life interactive | Wellcome Trust. The Joy of Researching the Health Benefits of Sex.
Strange biology
Research developments. Nature Publishing Group : science journals, jobs, and information. Physics of Light and Color - Photosynthesis: Interactive Java Tutorial. Interactive Java Tutorials Photosynthesis Green plants absorb water and carbon dioxide from the environment, and utilizing energy from the sun, turn these simple substances into glucose and oxygen.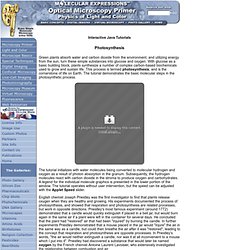 ---