Agriculture/Food production
Welcome to the Community Food Security Coalition
Mapping The Rural Food Desert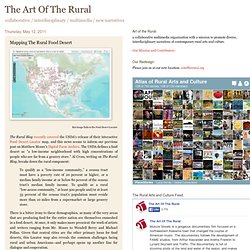 this image links to the Food Desert Locator
Sustainable Fisheries Partnership (SFP) is a young and dynamic, business-focused NGO that is reshaping the world of corporate responsibility through the creation of powerful information tools and a methodology that allows companies to directly engage with suppliers of natural resources.
Sustainable Fisheries Partnership - About Us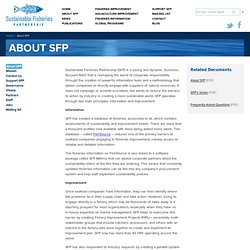 Please sign up for Cornucopia's electronic newsletter and action alerts.
Subscribe to The Cornucopia Institute Newsletter
One of the nation's senior soil scientists alerted the federal government to a newly discovered organism that may have the potential to cause infertility and spontaneous abortion in farm animals, raising significant concerns about human health. Dr.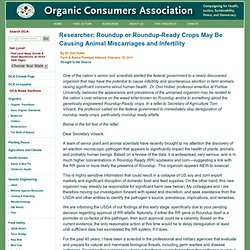 Researcher: Roundup or Roundup-Ready Crops May Be Causing Animal Miscarriages and Infertility
Farm and Ranch Freedom Alliance | Farm and Ranch Freedom Alliance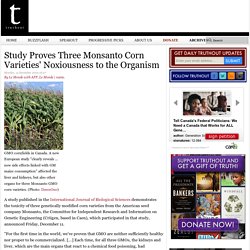 GMO cornfields in Canada.
Study Proves Three Monsanto Corn Varieties' Noxiousness to the Organism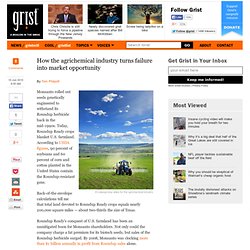 It's always blue skies for the agrichemical industry Monsanto rolled out seeds genetically engineered to withstand its Roundup herbicide back in the mid-1990s.
How the agrichemical industry turns failure into market opportunity