The Money Pit
Oak Island Treasure - the world's greatest treasure hunt - Home
One can only wonder what would have happened if young Daniel McGinnis had chosen to go exploring somewhere else on that fateful day in the summer of 1795. If he had, perhaps nobody else would have walked the woods on the eastern end of Oak Island for the next ten years.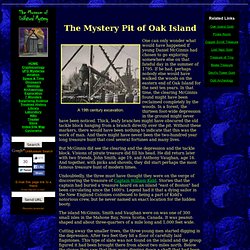 Oak Island Mystery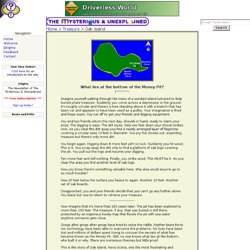 Treasure: Oak Island
Imagine yourself walking through the trees of a wooded island rumored to hide buried pirate treasure. Suddenly you come across a depression in the ground. It's roughly circular and there's a tree standing above it with a branch that has been cut and appears to have been used as a pulley.
Oak Island
Oak Island is a 140-acre (57 ha) island in Lunenburg County on the south shore of Nova Scotia , Canada. The tree-covered island is one of about 360 small islands in Mahone Bay and rises to a maximum of 35 feet (11 m) above sea level.