Medical Robots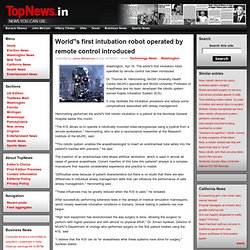 Washington, Apr 16: The world''s first intubation robot operated by remote control has been introduced. Dr. Thomas M.
World''s first intubation robot operated by remote control introduced
RIBA II Healthcare Robot Gets Bigger Muscles, Cuter Ears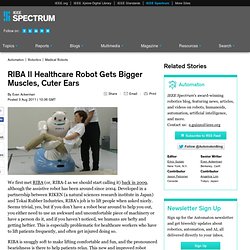 We first met RIBA (or, RIBA-I as we should start calling it) back in 2009, although the assistive robot has been around since 2004. Developed in a partnership between RIKEN (a natural sciences research institute in Japan) and Tokai Rubber Industries, RIBA's job is to lift people when asked nicely.
Writing by Evan Ackerman on Friday, 28 of August , 2009 at 3:20 am
RIBA Can Lift 135 Pounds, Has Cute Ears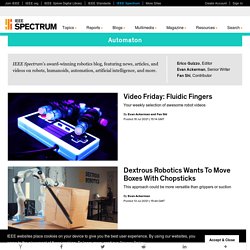 Riken & Tokai Rubber Industries "RIBA-II" 1/2
This article is the first of a series that will explore recent advances in surgical and medical robotics and their potential impact on society.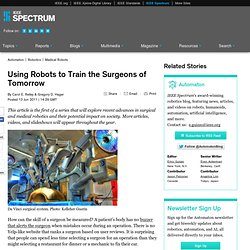 Using Robots to Train the Surgeons of Tomorrow
In a paper presented this week at the IEEE International Conference on Robotics and Automation (ICRA), in Shanghai, Georgia Tech researcher Tobias Kunz starts thusly: "In order to deploy safe and flexible robots for service and automation, robots must act safely in close contact with humans." Accompanying this innocuous first sentence is this picture: You're probably wondering, at this point, just what the heck a robot with a sword has to do with safety of all things.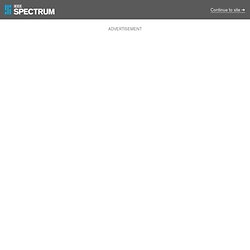 Awesomely Bad Ideas: Teaching a Robot to Sword Fight
Teaching a Robot to Sword Fight
Why is this man about to smash his robot with a bat?
Researchers Smash Super-Tough Robot Arm With Baseball Bat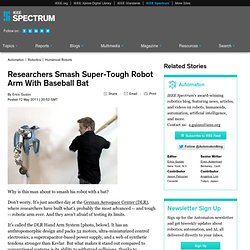 Robot Arm Smashed With Baseball Bat
Robot Arm Using a Hammer
Everybody already thinks that robot surgery is way cool, but I suppose there's no harm in taking a few minutes to show off the precision that tiny little robot grippers are capable of. On the other end of these steely claws is an even steelier-eyed surgeon with a questionable amount of aeronautical experience, and in between the two is a da Vinci surgical system.
Da Vinci Surgical Bot Folds, Throws Tiny Paper Airplane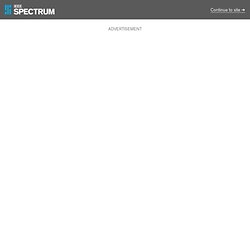 Seattle Doctor Folds and Throws Paper Airplane Using da Vinci Robot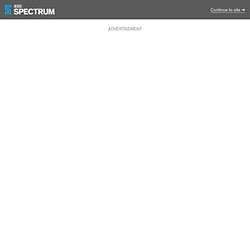 Autom wants to make you healthier.
Autom, the Robot That Helps You Lose Weight
Autom Weight-Loss Coach Robot
If you've ever spent time with an interactive robot, it's always a novel experience at first -- but over time the thrill will fade.
Robot Companions to Befriend Sick Kids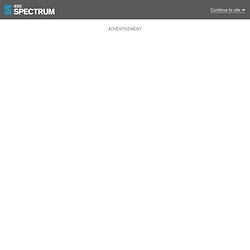 KASPAR HRI Robot, University of Hertfordshire
KASPAR - il robot pedagogico - tratto dalla BBC
Kaspar the Friendly Robot Helps Autistic Kids
(AP) -- Eden Sawczenko used to recoil when other little girls held her hand and turned stiff when they hugged her. This year, the 4-year-old autistic girl began playing with a robot that teaches about emotions and physical contact - and now she hugs everyone. "She's a lot more affectionate with her friends now and will even initiate the embrace," said Claire Sawczenko, Eden's mother. The girl attends a pre-school for autistic children in Stevenage, north of London, where researchers bring in a human-looking, child-sized robot once a week for a supervised session.
Kaspar the friendly robot helps autistic kids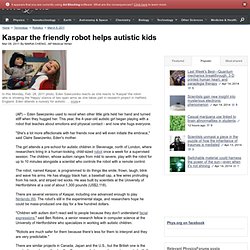 healthcare-robotics.com