Robotics
Top 10 Robot Videos of the Month
Robotics is off to a good start this year. In January, there was CES, with lots of cool new robot products and demos, and we've also seen plenty of robot hacks using Microsoft's Kinect 3D sensor, which is creating quite a stir. But there was much more, of course, so it's time to review the most striking, stunning, and strange robot videos of January. No. 10 This mind-bending action sequence from the Indian robot movie Enthiran is a must-watch. Insane, awesome, ridiculous?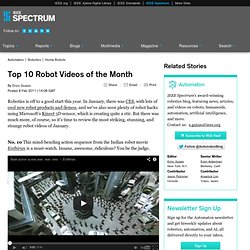 Robotics Education, Conferences
Home - IFR International Federation of Robotics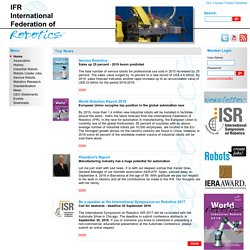 Stäubli, USA - IFR Partner Clearing Bottlenecks in the Mountains: A Morrill Motors Case Study The town of Erwin is just a 2-mile hike off the Appalachian Trail where East Tennessee borders North Carolina.