RideAmigos
(7) Lyft (Zimride app): What kind of experience have people had with Lyft
Why WeGo |
Design Principles: The Philosophy of UX
UX in Public Transit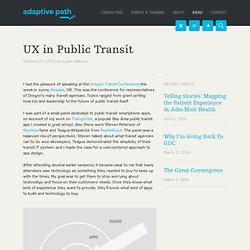 I had the pleasure of speaking at the Oregon Transit Conference this week in sunny Seaside, OR.
People discover unseen opportunities when they have a personal and empathic connection with the world around them. For individuals, that means developing the ability to walk in other people's shoes. For companies and other large institutions, that means finding a way to bring the rest of the world inside their walls. – Dev Patnaik, Wired to Care Too often when we think of a customer, our view is filtered through the lens of our job, profession, department, or specialty. Think of how patients are treated in most hospitals. They are viewed as a disease, an illness, a collection of parts – each with its own specialist.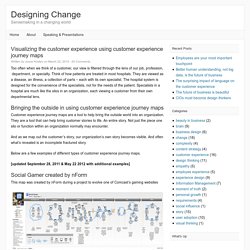 How to Make Progress Bars Feel Faster to Users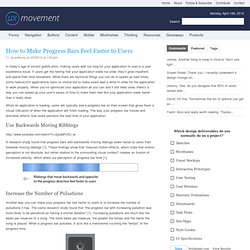 by anthony on 05/29/12 at 1:52 pm In today's age of instant gratification, making users wait too long for your application to load is a user experience issue. If users get the feeling that your application loads too slow, they'll grow impatient, and spend their time elsewhere. While there are technical things you can do to speed up load times, some feature-rich applications have no choice but to make users wait a while in order for the application to work properly. When you've optimized your application all you can and it still feels slow, there's a way you can speed up your user's sense of time to make them feel like your application loads faster than it really does. When an application is loading, users will typically see a progress bar on their screen that gives them a visual indication of when the application will finish loading.
How High-Tech Carpooling Saves Gas, Money and Time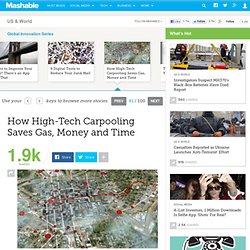 As gas prices continue to climb along with car maintenance costs and environmental concerns, the concept of carpooling to work and around town has never been more appealing. But there's a lot of hassle and research that goes into finding a reliable person to share a ride with — not to mention the safety concerns. Urban carpooling is becoming more popular not only in the U.S. but also worldwide, thanks to companies that offer commuters safe and affordable ways to share rides on the way to work, to shopping malls and for road trips.
Sweep the Sleaze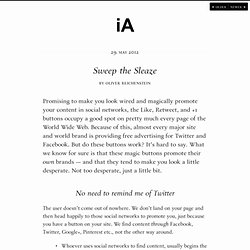 by Oliver Reichenstein Promising to make you look wired and magically promote your content in social networks, the Like, Retweet, and +1 buttons occupy a good spot on pretty much every page of the World Wide Web.
osm2po - openstreetmap converter and routing engine for java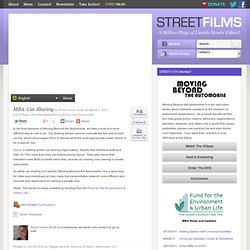 In the third episode of Moving Beyond the Automobile, we take a look at a more efficient way to use a car. Car sharing allows users to evaluate the full cost of each car trip, which encourages them to decide what the most appropriate mode choice is for a specific trip. Zipcar, a leading global car sharing organization, reports that members walk and bike 10-15% more than they did before joining Zipcar. They also report that members save $600 a month when they choose car sharing over owning a private automobile.
MBA: Car Sharing
Covoiturage Entreprises Covoiturage Collectivité Covoiturage Entreprise
Ensemble dans les VAP