Responsive Web Design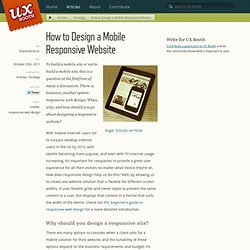 To build a mobile site or not to build a mobile site; this is a question at the forefront of many a discussion.
RWD - Presentation
Media Queries for Responsive Web Design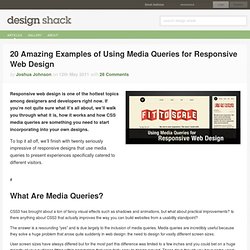 Responsive web design is one of the hottest topics among designers and developers right now.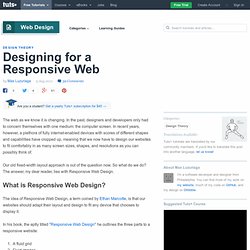 The web as we know it is changing. In the past, designers and developers only had to concern themselves with one medium: the computer screen.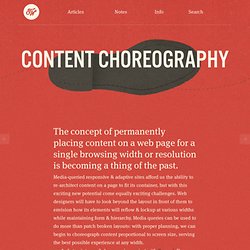 Content Choreography
The concept of permanently placing content on a web page for a single browsing width or resolution is becoming a thing of the past. Media-queried responsive & adaptive sites afford us the ability to re-architect content on a page to fit its container, but with this exciting new potential come equally exciting challenges.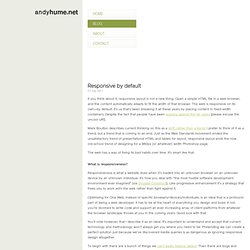 Responsive by default - Blog | Andy Hume
If you think about it, responsive layout is not a new thing.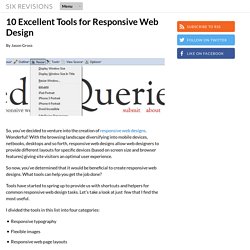 So, you've decided to venture into the creation of responsive web designs.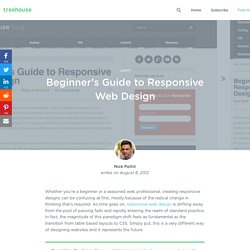 Whether you're a beginner or a seasoned web professional, creating responsive designs can be confusing at first, mostly because of the radical change in thinking that's required. As time goes on, responsive web design is drifting away from the pool of passing fads and rapidly entering the realm of standard practice. In fact, the magnitude of this paradigm shift feels as fundamental as the transition from table based layouts to CSS.
Advertisement Almost every new client these days wants a mobile version of their website. It's practically essential after all: one design for the BlackBerry, another for the iPhone, the iPad, netbook, Kindle — and all screen resolutions must be compatible, too.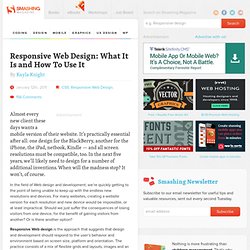 Back in January, we published an article on responsive design, "Responsive Web Design: What It Is and How to Use It." Responsive design continues to get a lot of attention, but considering how different it is from the "traditional" way of designing websites, it can be a bit overwhelming for those designers who have yet to try it. To that end, we've compiled this round-up of resources for creating responsive website designs.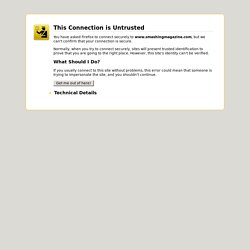 If you've been working in the web design field for the past couple of years you should know that designing a fixed interface for a widescreen computer is not enough.
Tags: responsive
Adactio - Jeremy Keith
The English architect Christopher Wren once quipped that his chosen field "aims for Eternity," and there's something appealing about that formula: Unlike the web, which often feels like aiming for next week, architecture is a discipline very much defined by its permanence. A building's foundation defines its footprint, which defines its frame, which shapes the facade. Each phase of the architectural process is more immutable, more unchanging than the last. Creative decisions quite literally shape a physical space, defining the way in which people move through its confines for decades or even centuries.