Resources
Prue Whoo - EYLF & K-2 Syllabus linked Music for Children
Samples It's OK to be different Happy Face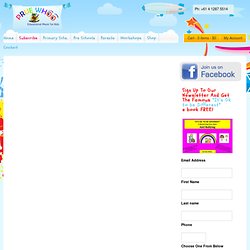 Sophia was created with a vision of transforming education through a vibrant online community of teachers and learners. Our goal is to provide self­-paced, inspirational and relevant curriculum to learners of all stages and ages. To achieve our vision, we've built a customizable education platform that offers more than 37,000 academic tutorials. Taught by thousands of teachers using our Many Ways model, learners can choose teaching styles that appeal to their own unique way of learning. By combining rich content with online flexibility, we give our community success skills that will last a lifetime.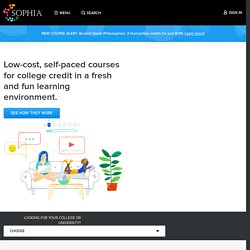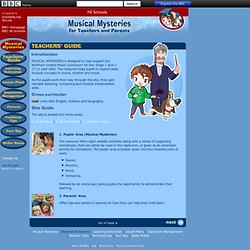 BBC NI - Schools - Musical Mysteries - Teachers' Guide
MUSICAL MYSTERIES is designed to help support the Northern Ireland Music Curriculum for Key Stage 1 and 2 (7-11 year olds). The resource helps pupils to explore basic musical concepts in sound, rhythm and mood. As the pupils work their way through the site, they gain valuable listening, composing and musical interpretation skills. Links with English, Science and Geography. The site is divided into three areas: 1.
Extinctions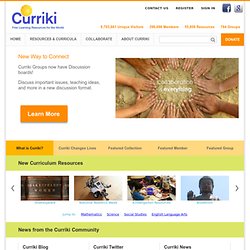 Donate There are a lots of ways to get involved with Curriki from contributing resources to sponsoring content. Curriki's non-profit Tax ID # is 203478467. You can also help us with tax deductible donations: Volunteer If you are looking for meaningful volunteer opportunities, we would love to hear from you. We need educators to help curate content, organize educational collections and rate our resources.
explore. share. contribute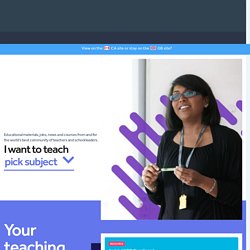 TES uses cookies to simplify and improve your usage and experience of this website. Cookies are small text files stored on the device you are using to access this website. For more information on how we use and manage cookies please take a look at our privacy and cookie policies. Your privacy is important to us and our policy is to neither share nor sell your personal information to any external organisation or party; nor to use behavioural analysis for advertising to you.