Reading
Adult Learning Activities | California Distance Learning Project. Story List Select the name of the story you want to read, or pick another topic.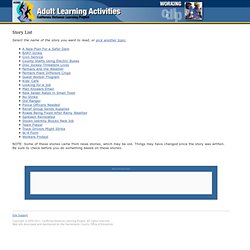 NOTE: Some of these stories came from news stories, which may be old. Things may have changed since the story was written. Be sure to check before you do something based on these stories. Advertisement. Short Stories: 10 Tips for Creative Writers. Jerz > Writing > Creative > By Kathy Kennedy and Dennis G.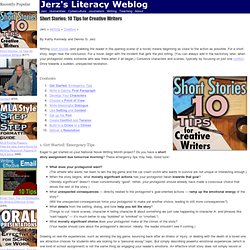 Jerz. Short stories at east of the web. ESL/EFL Reading - 365 ESL/EFL Short Stories. Graded reader for beginners in English language learning.
---