Reading/literature
Adolescent Literature
Welcome to Poetry 180. Poetry can and should be an important part of our daily lives. Poems can inspire and make us think about what it means to be a member of the human race. By just spending a few minutes reading a poem each day, new worlds can be revealed. Poetry 180 is designed to make it easy for students to hear or read a poem on each of the 180 days of the school year.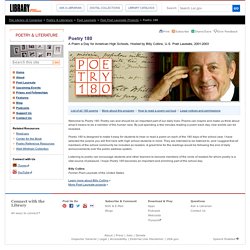 Two New Chancellors Join the Academy Poets Khaled Mattawa and Alberto R­íos have been elected Chancellors of the Academy of American Poets, an honorary position that has been held by some of the most distinguished poets in the United States. Mattawa and Ríos will each serve for a period of six years. Read More > Amiri Baraka1934-2014 The Academy was sad to hear the news that Amiri Baraka died on Thursday, January 9.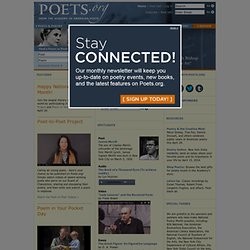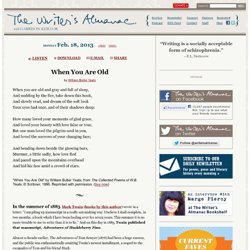 Share This morning the beautiful white heron was floating along above the water and then into the sky of this the one world
International Reading Association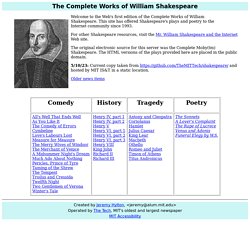 Welcome to the Web's first edition of the Complete Works of William Shakespeare. This site has offered Shakespeare's plays and poetry to the Internet community since 1993. For other Shakespeare resources, visit the Mr. William Shakespeare and the Internet Web site. The original electronic source for this server was the Complete Moby(tm) Shakespeare.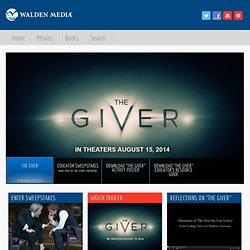 On The Walden Blog New "Giver" Featurette Revealed! April 11, 2014 We're excited to reveal the exclusive new featurette for The Giver, with special guest Lois Lowry!
Walden Media
AdLit.org: Adolescent Literacy - The Exquisite Prompt
Home » The Exquisite Prompt Great classroom writing activities... This contest is now closed, but please read below to learn ways you can use these writing prompts in the classroom. The Exquisite Corpse Adventure was first suggested by Mary Brigid Barrett, co-founder of the National Children's Book and Literacy Alliance, as a way to get kids involved in the sheer pleasure and and adventure of reading. The Exquisite Prompt is a series of monthly writing challenges designed for use in classrooms. Our prompts are inspired by the 18 authors and illustrators who participated in The Exquisite Corpse Adventure, a lively serialized story sponsored by the Library of Congress and the National Childrens' Book and Literacy Alliance.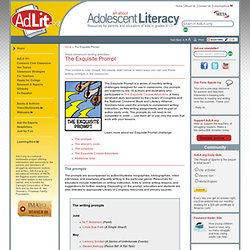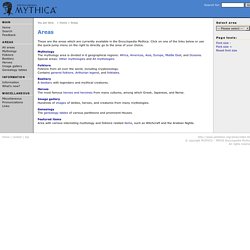 Areas
You are here: These are the areas which are currently available in the Encyclopedia Mythica. Click on one of the links below or use the quick-jump menu on the right to directly go to the area of your choice. Mythology The mythology area is divided in 6 geographical regions: Africa, Americas, Asia, Europe, Middle East, and Oceania. Special areas: Other mythologies and All mythologies.
Walden Media
International Reading Association