Quotes
40 Cool Typography Based Quotes
quotations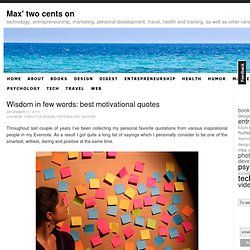 Throughout last couple of years I've been collecting my personal favorite quotations from various inspirational people in my Evernote.
Back in Los Angeles, any old coat rack or a few hooks by the door would do. Most of us would just toss a jacket in the back of the car in the winter months. But here in Vermont we need a little more.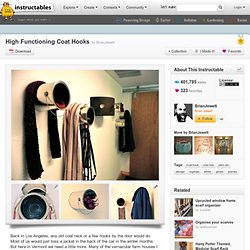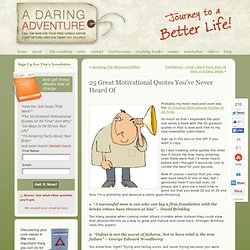 inShare64 Probably my most read post ever was the 20 Greatest Motivational Quotes of All Time. So much so that I expanded the post and wrote a book with the 50 greatest quotes in that is now sent free to my new newsletter subscribers.
Quotes About Art | Artist Quotes
photo credit: millicent_bystander Feeling stuck is never pleasant.
25 Quotes For When You're Feeling Stuck | Look Far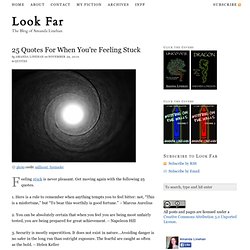 Photo Credit: BigStockPhoto.com It's been three years since we shared our original list of some of the best quotes of all time, and we felt it was a good time for an update. We've added another 25 quotes for you.
By Learn about the power of your dreams ... I don't dream at night, I dream all day; I dream for a living. - Steven Spielberg
45 Quotes on Dreams