Quotes
40 Cool Typography Based Quotes
quotations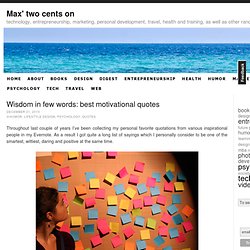 Throughout last couple of years I've been collecting my personal favorite quotations from various inspirational people in my Evernote. As a result I got quite a long list of sayings which I personally consider to be one of the smartest, wittiest, daring and positive at the same time. Moscow, 2008. So, I thought why not to share them with you? Assuming I have a lot in common with my readers, you might enjoy them too.
Back in Los Angeles, any old coat rack or a few hooks by the door would do. Most of us would just toss a jacket in the back of the car in the winter months. But here in Vermont we need a little more.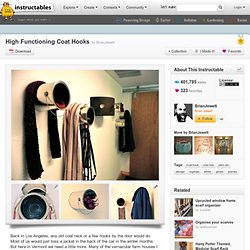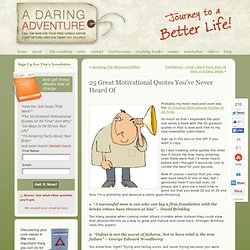 inShare66 63Probably my most read post ever was the 20 Greatest Motivational Quotes of All Time. So much so that I expanded the post and wrote a book with the 50 greatest quotes in that is now sent free to my new newsletter subscribers.
Quotes About Art | Artist Quotes
photo credit: millicent_bystander Feeling stuck is never pleasant. Get moving again with the following 25 quotes. 1. Here is a rule to remember when anything tempts you to feel bitter: not, "This is a misfortune," but "To bear this worthily is good fortune." – Marcus Aurelius 2.
25 Quotes For When You're Feeling Stuck | Look Far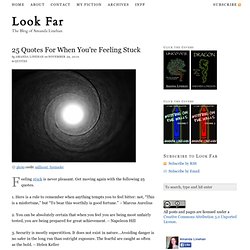 Photo Credit: BigStockPhoto.com It's been three years since we shared our original list of some of the best quotes of all time, and we felt it was a good time for an update. We've added another 25 quotes for you.
By Learn about the power of your dreams ... I don't dream at night, I dream all day; I dream for a living. - Steven Spielberg
45 Quotes on Dreams