Qrcode
Mobile Barcoder
QRCodes sur des panneaux sur les trottoirs - qrdresscode Les codes-barres 2D sont utilisés par tous les secteurs pour capter notre intérêt: automobile, jouets... et maintenant les acteurs touristiques. Le code-barres matriciel à deux dimensions peut revêtir plusieurs noms: Tag, QRCode, Flashcode… De quoi perdre bien vite la plupart des personnes encore à l'heure actuelle!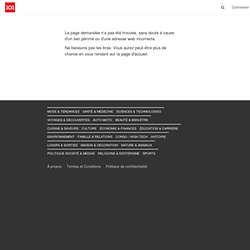 Valorisation du patrimoine par les codes-barres 2D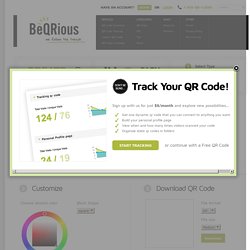 A QR code generator is a software or online application that allows you to create QR codes. QR codes are probably the most popular and flexible two-dimensional barcode that is used by most businesses and individuals for anything from their marketing campaigns, education and even in ordinary lives and lets not forget just for fun!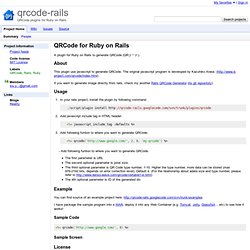 A plugin for Ruby on Rails to generate QRCode (QRコード).
qrcode-rails - Project Hosting on Google Code
qrbadge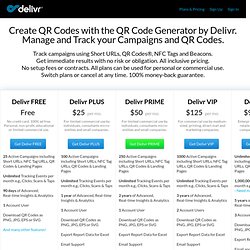 QR Code Printing Guidelines & Best Practices 32 × 32 mm or 1.25 × 1.25 inches, excluding quiet zone (the white space included around the QR Code in the EPS) is the minimum size that guarantees that ALL camera phones on the market can properly read the QR Code. 26 × 26 mm or roughly 1 square inch, excluding quiet zone covers 90% of the phones on the market. - OUR CURRENT RECOMMENDATION The latest camera models, which have improved macro capabilities, can deal with QR Codes that are less than 10 mm (0.4 in) wide and high. For example, an iPhone 4 will be able to scan this size, but an iPhone 2/3.x with 2.0 megapixel camera and no autofocus may not. For good reader accuracy good contrast between the background and the bar color itself is very important.