QR Codes Uses/Ideas
Internet Catalogue. QR Codes | Common Craft QR Code Classroom Implementation Guide Cool Cat Teacher Blog QR Codes Explained and Ideas for Classroom Use: Free Technology for Teachers QR Codes in the Classroom - @geekyteach.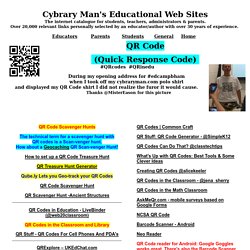 HOW TO: Make Your QR Codes More Beautiful. Hamilton Chan is CEO and founder of Paperlinks.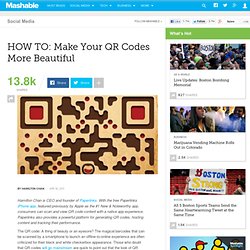 With the free Paperlinks iPhone app, featured previously by Apple as the #1 New & Noteworthy app, consumers can scan and view QR code content with a native app experience. Paperlinks also provides a powerful platform for generating QR codes, hosting content and tracking their performance. The QR code: A thing of beauty or an eyesore? The magical barcodes that can be scanned by a smartphone to launch an offline-to-online experience are often criticized for their black and white checkerbox appearance.
Those who doubt that QR codes will go mainstream are quick to point out that the look of QR codes will deter marketers and advertisers from using them. Turn a paper based book into an interactive book with QR Codes.
---