Entheogenesis (Psychedelics & Spirituality)
Psilocybin for the dying
Phanerothyme'
Psychedelic Information Center Cambridge, Mass.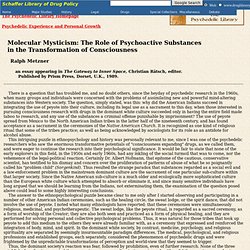 Molecular Mysticism
The Psychedelic Library Homepage Psychedelic Experience and Personal Growth Home
Council on Spiritual Practices
Council on Spiritual Practices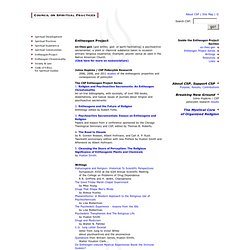 Entheogen Project en·theo·gen [god within; god- or spirit-facilitating] a psychoactive sacramental; a plant or chemical substance taken to occasion primary religious experience.
Home Page
Psychedelics and Religious Experience
Entheogens in the Vajrayana Tradition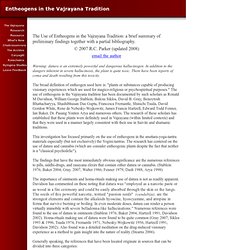 Warning: datura is an extremely powerful and dangerous hallucinogen. In addition to the dangers inherent in severe hallucinosis, the plant is quite toxic. There have been reports of coma and death resulting from this toxicity.
Entheogens | Psychedelic Spirituality | Salvia Forum | Shamanism
Entheologues: Conversations with Leading Psychedelic Thinkers, Explorers and Researchers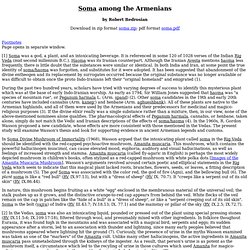 by Robert Bedrosian Download in .zip format
Soma among the Armenians, Ethnobotany, Anthropology, Armenian Mythology, Vahagn, Mithra, Mushrooms, Amanita, Iranian Mythology
Dirty Pictures
TELLURIDE MUSROOM FESTIVAL 2011 Psychoactive Mushrooms and Spiritual Consciousness
Watch Newspapers - TELLURIDE MUSROOM FESTIVAL 2011 Psychoactive Mushrooms and Spiritual Consciousness