Humor Blogs
Blogs that make progressives LOL. Includes political humor, general humor, satire and political cartoons.

-Anyone interested in building this up as resource for all progressives are welcome to join this team. :) Sep 9
The Daily Show with Jon Stewart Official Website | Current Events & Pop Culture, Comedy & Fake News
The Rude Pundit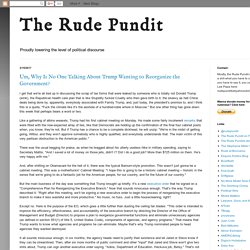 Note to Conservatives and the Media: Most of Us Still Don't Give a Shit About Benghazi: It's getting sad, really. There's Lindsey Graham, in a familiar position, on his knees in front of Benghazi, whose got his pants down. Graham is desperately trying to get Benghazi hard, just sucking and jerking, trying to get Benghazi's flaccid cock to have some lift off. Over in the corner, Hillary Clinton's Presidential Ambition is getting bored. Sure, the Right-Wing Conspiracy locked her in this room with Benghazi, promising that he'll fuck HCPA in the ass at some point, but there's been nothing, even after months and months and months of one conservative lawmaker or pundit coming in here, with Darrell Issa massaging Benghazi's balls, Sean Hannity offering vigorous analingus and a prostate fingering, and Marco Rubio showing him Libyan porn (which Ted Cruz ended up jacking off to).
Colbert Nation | The Colbert Report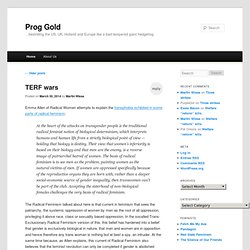 Prog Gold
A number of liberals reacted harshly to Ryan. I'm not sure why. What Ryan said here is not very far from what Bill Cosby, Michael Nutter, Bill Clinton, and Barack Obama said before him. The idea that poor people living in the inner city, and particularly black men, are "not holding up their end of the deal" as Cosby put it, is not terribly original or even, these days, right-wing.
Eric Lewis, Animal Nuz
American Newspeak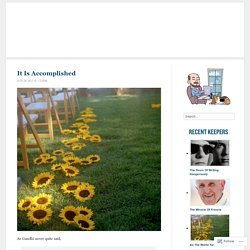 Only days after Reihan declared himself still a neocon, the latest results of the Iraq War and the triumph of good over evil came in. The Shiite democracy is getting ready to legalize marriage for girls as young as nine years' old: The legislation, known as the Jaafari law, introduces rules almost identical to those of neighboring Iran, a Shia-dominated Islamic theocracy. Ayad Allawi, a former Iraqi prime minister, warned on Tuesday that approval of the law would lead to the abuse of women. "It allows for girls to be married from nine years of age and even younger," he said.
The Daily Dish | By Andrew Sullivan
Progressive Viewpoints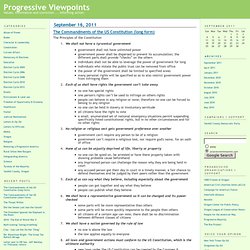 Military hostilities for World War II ended in 1945. The fall of the Berlin Wall was a key turning point showing we had reached the beginning of the end of the Cold War which ended "officially" in 1991 with the dissolution of the USSR. I would argue that 20 years after the end of the Cold War and we are finally and truly in a new era.
The Satirical Political Report
Do you enjoy great live acoustic music in an intimate setting? How about political parody and satire? Want to mix and mingle and share conversation with other KPFT supporters in a fun, relaxed, and entertaining atmosphere? And finally, would you like to help KPFT while enjoying all the above? Then come to one of the TWO house concerts planned in our area, featuring the entertaining and talented musician-songwriter political satiristRoy Zimmerman Roy makes us laugh at ourselves and those with different political views
Humor | Progressive Action Alliance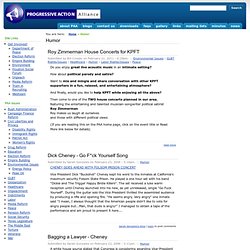 The Daily Show with Jon Stewart Official Website | Current Events & Pop Culture, Comedy & Fake News
Welcome to PurePolitics.com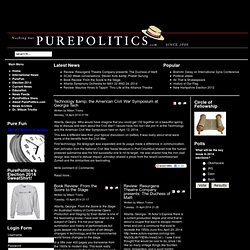 Atlanta, Georgia- Who would have imagine that you could get 150 together on a beautiful spring day to discuss and learn about the Civil War? I would have not, but I did join in at the Technology and the American Civil War Symposium held on April 12, 2014. This was a different take than your typical discussion on battles. It was really about what were some of the benefits from the Civil War.
The Humor Times – Cartoons & Humor for People Who Love to Laugh!
A Man rides his mobility scooter on the highway . *Via Youtube.com* Exhibit C: A man transports a large roll of carpet on his power chair. Exhibit D:
Home - Scootin' Through The USA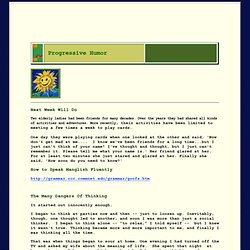 Next Week Will Do Two elderly ladies had been friends for many decades. Over the years they had shared all kinds of activities and adventures.
Progressive Humor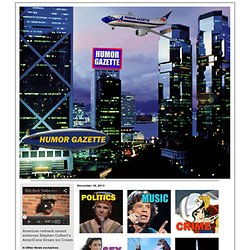 December 18, 2013 9:56 PM | Permalink Click here to see the large-print version! 9:46 PM | Permalink December 1, 2013 Welcome to the Humor Gazette
The Humor Gazette: satire on politics, pop culture, media, Obama, Palin, Fox, president, 2012, Bush, sex, technology
In 2008, 57,612 people were injured by their televisions. I'm not sure exactly how, or in what manner, but according to the Statistical Abstract of the United States, nearly 58,000 people were injured enough by their televisions to require emergency medical attention. This doesn't include the number of people who were injured, but didn't go to the ER, which means the number could be higher. Much higher. The Statistical Abstract of the United States is a government report that looks at how the 319 million people in the United States have lived, worked, played, and injured themselves in the last several years. It includes data from the Census Bureau, Bureau of Labor Statistics, Bureau of Economic Analysis, and "many other Federal agencies and private organizations."
Erik Deckers' Laughing Stalk humor blog
The NRCC (National Republican Congressional Committee) wants to take health insurance away from millions of people. They're not even trying to hide that nasty little fact. In fact, they made it very public. After President Obama's Affordable Care Act Signed up 8,000,000 People victory lap yesterday, the NRCC decided they would remain in their Bubble O' Obstruction for the foreseeable future. They said as much in this tweet:
The Political Carnival
CagleCartoons.com - Home
USA Polticial Satire | Popular | The Daily Satire
It may have been removed or you may have arrived here by using a bad URL Try searching for the article you are looking for. Visit the Homepage to see the most recent stories.
The DAILY RASH | All the news that's unfit to print
Humor and Hypocrisy from the World of Politics
SHITPLANET.ORG
The Sleaze - Political Satire Stories From The Sleaze
US Headlines stories, spoof, satire and parody headlines
Satire News -Fake News and Parody of Political and Cultural issues - also Serious Political Commentary and Editorial Articles
Jesus' General
Balloon Juice. "Forty-two," said Deep Thought, with infinite majesty and calm.
The Daily Beast
Opinions You Should Have
Mad Kane's Political Madness