Tools
Jira
Project management software, online collaboration: Basecamp. Highly recommended.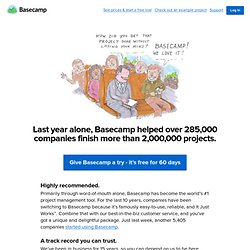 Primarily through word-of-mouth alone, Basecamp has become the world's #1 project management tool. For the last 10 years, companies have been switching to Basecamp because it's famously easy-to-use, reliable, and It Just Works™. Heroku. Vagrant. WSDL Analyzer: Upload Version to see the differences.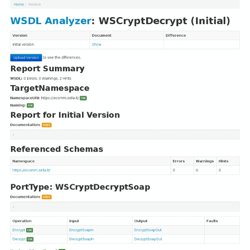 Report Summary WSDL: 0 Errors, 0 Warnings, 2 Hints TargetNamespace NamespaceURI: OK Naming: OK.
SQLite Manager. Emacs Quick Reference to Keyboard Shortcuts and Key Bindings - Sean Wenzel. Notation It is important to understand the notation commonly used in Emacs documentation.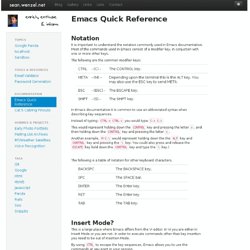 Most of the commands used in Emacs consist of a modifier key, in conjuction with one or more other keys. The following are the common modifier keys: The CONTROL key. Depending upon the terminal this is the ALT key. Change Vision — Astah Community, UML, Professional, Share and iPad. Find the right Astah for you!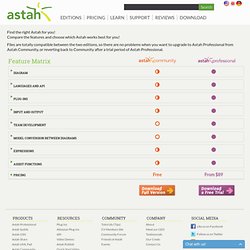 Compare the features and choose which Astah works best for you! Files are totally compatible between the two editions, so there are no problems when you want to upgrade to Astah Professional from Astah Community, or reverting back to Community after a trial period of Astah Professional.
Markdown Syntax Documentation. Note: This document is itself written using Markdown; you can see the source for it by adding '.text' to the URL.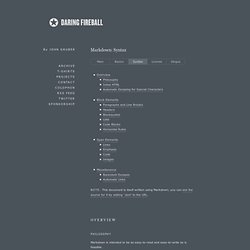 Overview Philosophy Markdown is intended to be as easy-to-read and easy-to-write as is feasible. Readability, however, is emphasized above all else. A Markdown-formatted document should be publishable as-is, as plain text, without looking like it's been marked up with tags or formatting instructions. 60 Great Open Source Developer Tools — Datamation.com. Open Source Version Control 46.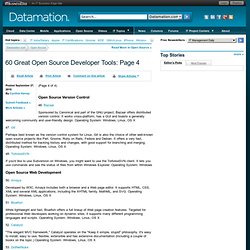 Bazaar Sponsored by Canonical and part of the GNU project, Bazaar offers distributed version control. Eclipse.org home.
---