Programming
Profile folder - Firefox
From MozillaZine Knowledge Base This article is about Firefox's profile folder. See also Profile folder - Thunderbird and Profile folder - SeaMonkey .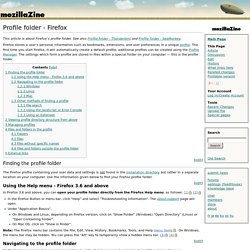 Commands tagged directories
Ever wanted to find the most recently modified files, but couldn't remember exactly where they were in a project directory with many subdirectories? The "find" command, using a combination of "-mtime -N" and "-depth -D" can be used to find those files. If your directory structure isn't very deep, just omit the "-depth -D", but if your directory structure is very deep, then you can limit the depth of the traversal using "-depth -D", where "D" is the maximum number of directory levels to descend.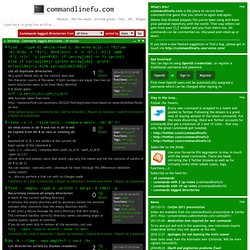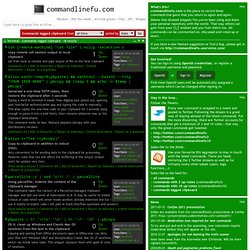 Commands tagged clipboard
That works in all softs, CLI or GUI...