Productivity
iphone - How do I use the ios 4.2 base sdk using Xcode 4.2
Xcode 4.2 comes with device support for iOS 4.2+ already installed. You don't want to change the base SDK, you need to change the deployment target. By default, the deployment target for a new project in Xcode 4.2 is set to iOS 5.0. You can change that either on the project settings summary screen or in the project settings configuration settings (it's fairly obvious on the summary screen, and just search for 'deployment target' on the full settings screen). Make sure you are using the full settings, and not just basic settings.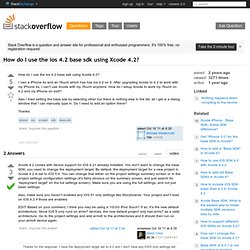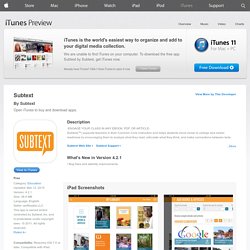 Description -ENGAGE YOUR CLASS IN ANY EBOOK, PDF, OR ARTICLE-Teachers can embed instruction right in the pages of nearly any digital text. Because notes are linked to a specific passage, there's a natural emphasis on close reading, citing text evidence, and supporting claims. Subtext(™) supports teachers in their Common Core instruction and helps students move closer to college and career readiness by encouraging them to analyze what they read, articulate what they think, and make connections between texts and the outside world. -READ ALMOST ANYTHING TOGETHER-• Any ePub or PDF• Any paid or free book from Google Books & Feedbooks (Volume Purchase Program available)• Web articles and nonfiction using the 'Save to Subtext' bookmarklet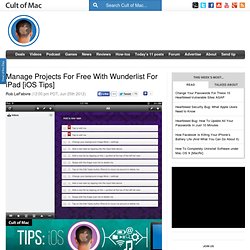 Keeping your projects organized is hard; whether they're for home, school, or work, projects tend to take on a life of their own. A good task manager can be essential to keeping the project moving, on time, and with a minimum of stress. wunderlist is available for the iPad, is free, and has some great features to boot, making it an obvious choice for many of us who need to manage our projects better. Once you've downloaded and installed wunderlist, it should open to a dual-paned view, with Lists on the left and tasks on the right.
Ayasofya - Hagia sophia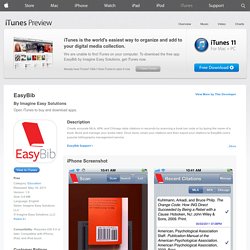 Description Create accurate MLA, APA, and Chicago style citations in seconds by scanning a book bar code or by typing the name of a book. Build and manage your works cited. Once done, email your citations and then export your citations to EasyBib.com's popular bibliography management service. Works best with iPhone 4. Also works with iPad and iPod Touch, but camera on these devices requires that barcodes need to be held steady and at a proper distance for the scanner to pick up.
Introduction Welcome to Socrative.com. This website is owned and operated by Socrative.com. By visiting our website and accessing the information, resources, services, products, and tools we provide, you understand and agree to accept and adhere to the following terms and conditions as stated in this policy (hereafter referred to as 'User Agreement'). This agreement is in effect as of Dec 28, 2010.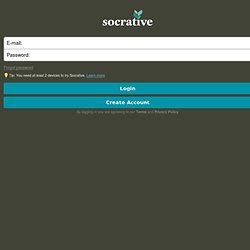 eClicker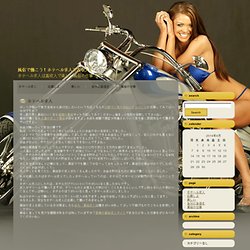 TeacherPal - Teaching Companion
がっつり稼いで貧乏生活から抜け出したいという方はこちらの大阪で人気の日払いアルバイトに応募してみてはいかがですか? 手っ取り早く風俗にいくなら宮城の風俗サイトで探してみてください。溜まった性慾を発散して下さいね。 風俗で働くなら広島の求人で風俗が探せますよ。
TouchDraw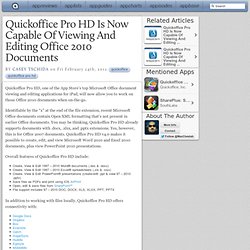 Quickoffice Pro HD Is Now Capable Of Viewing And Editing Office 2010 Documents
Quickoffice Pro HD, one of the App Store's top Microsoft Office document viewing and editing applications for iPad, will now allow you to work on those Office 2010 documents when on-the-go. Identifiable by the "x" at the end of the file extension, recent Microsoft Office documents contain Open XML formatting that's not present in earlier Office documents. You may be thinking, Quickoffice Pro HD already supports documents with .docx, .xlsx, and .pptx extensions. Yes, however, this is for Office 2007 documents. Quickoffice Pro HD v4.0 makes it possible to create, edit, and view Microsoft Word 2010 and Excel 2010 documents, plus view PowerPoint 2010 presentations.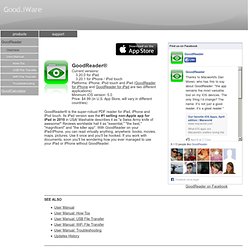 By popular demand, the switch that allows to choose between new and old PDF displaying engines is available in Settings. Switch back to the original GoodReader PDF engine if for some reason the new one doesn't work for you. Introducing Higher quality images switch in Settings for PDF files.