Prezi Community
Toutes les discussions
How to use Prezi files in SlideDog on Vimeo
Prezi Français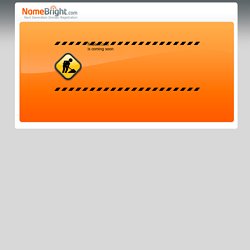 AccueilRechercherAnnuaireprezi français Tutoriel PREZI en français by Richard Painchaud on PreziInvited audience members will follow you as you navigate and present; People invited to a presentation do not need a Prezi account; This link expires 10 minutes after ...http://prezi.com/p6nll-axxuyf/tutoriel-prezi-en-francais/Tutoriel Prezi en français by THIERRY ROY on Prezididactitiel pour prendre en main prezi. Mis à jour Mars 2013http://prezi.com/yb99hg4wrpj2/tutoriel-prezi-en-francais/Prezi : tutoriel et guide d'utilisationTutoriel Prezi pour des présentations dynamiques. Ce module de prise en main de l'outil en ligne (et logiciel téléchargeable) Prezi dresse un panorama des ...http://www.global-et-local.eu/?
Fix missing Prezi files embedded (self-hosted) for auto-start presentation | Social Blogsite
This post should be 3 posts but for lack of time, I'll give it to you all in one: Why your embedded Prezi presentation looks different than in their servers.How to fix it with the only solution in the market (as of September 2011)How to fix missing files if your Prezi is not in the same folder as your html. Your embedded presentation looks different than the one hosted at Prezi community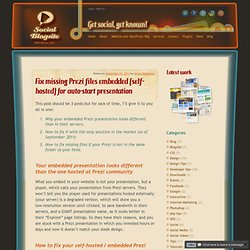 Prezi Software - how to articles from wikiHow
Language: English Bahasa Indonesia Bahasa Melayu Dansk Deutsch Español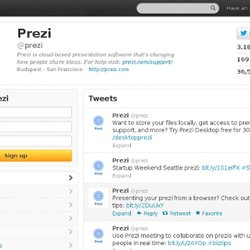 Prezi (prezi) sur Twitter
Community | Learn | Prezi
Prezi sur Facebook
Prezi community forum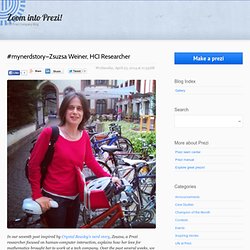 It's an exciting time here at Prezi; in just the past year, our team has almost doubled in size, and with 30 job postings currently open, that growth isn't going to slow down anytime soon. Managing a rapidly expanding team of talented and diverse people is a lot like juggling a steadily increasing number of plates—that is to say, it's a tough job. Enter Tobey Fitch, Prezi's Head of Talent.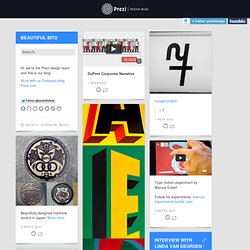 Mark Khaisman makes these beauties from plain packing tape. Yep, thats an amazingly detailed woodcut! Made by Gabriela Jolowicz.