Pinterest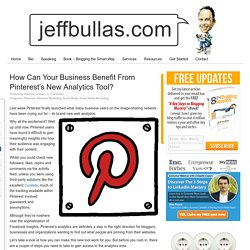 Last week Pinterest finally launched what many business users on the image-sharing network have been crying out for – its brand new web analytics.
How Can Your Business Benefit From Pinterest's New Analytics Tool?
(9) Twitter
One of the beautiful things about social media marketing is that its reach and reaction can be tracked.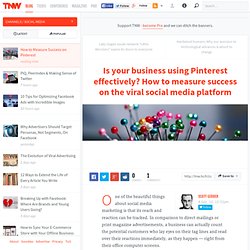 How to Measure Success on Pinterest
Pinterest Mega Fact Sheet & Hacks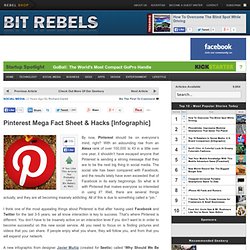 By now, Pinterest should be on everyone's mind, right? With an astounding rise from an Alexa rank of over 100,000 to 43 in a little over one year, it shouldn't have escaped anyone that Pinterest is sending a strong message that they are to be the next big thing in social media. The social site has been compared with Facebook, and the results lately have even exceeded that of Facebook in its early beginnings.
How NOT To Use Your Pinterest Account - Justice Mitchell - Justice Mitchell - Articles, work, rants and advice from the nation's official socially integrated, creative, storytelli
Having started all willy-nilly with Pinterest like Joe-Joe the idiot circus boy, I put absolutely no thought into what I was doing while kicking the tires. Now that PT is hotter than Canadian Maple syrup at a swingers party I can tell you what I did wrong. First off, like most of us I really didn't know what it was. Therefore I was just so eager to get my hands on it and stake a claim.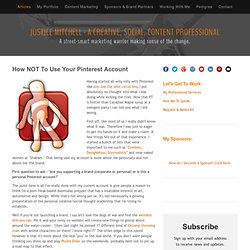 Lawyer assesses Pinterest's copyright situation
Ways to get more from Pinterest | Pin Marketing
How the Hospitality Industry Can Use Pinterest
Pinterest for Photographers: 5 Pinterest Boards Every Photographer Should Have
A month ago now, I wrote about Pinterest asking if you have you signed up for Pinterest yet?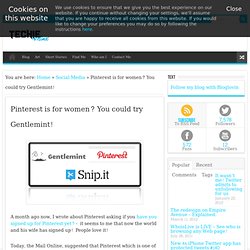 Pinterest is for women? You could try Gentlemint!
The TheBestofBarnstaple Daily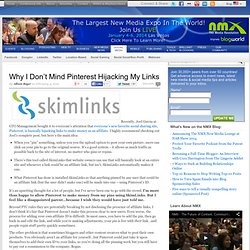 Why I Don't Mind Pinterest Hijacking My Links
Recently, Joel Garcia at GTO Management bought it to everyone's attention that everyone's new favorite social sharing site, Pinterest, is basically hijacking links to make money as an affiliate.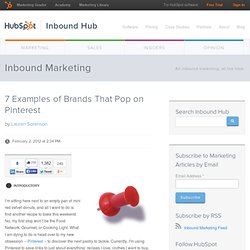 I'm sitting here next to an empty pan of mini red velvet donuts, and all I want to do is find another recipe to bake this weekend. No, my first stop won't be the Food Network, Gourmet, or Cooking Light.
7 Examples of Brands That Pop on Pinterest
I'm Hooked! 10 Reasons Why Artists Love Pinterest
Please note: Due to changes in the Pinterest email invitation system, I am no longer able to send Pinterest invites. I apologize for the inconvenience.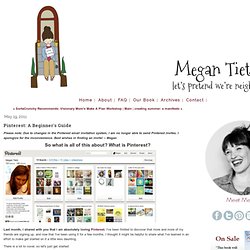 Pinterest: A Beginner's Guide - SortaCrunchy
Installing Pin It button: Firefox
Pinterest: A Beginner's Guide - SortaCrunchy