Pictures
Architecture
New York. Collections. Burning Man. Graffitti. Old Pictures. Amazing. 0004.jpg (JPEG Image, 760 × 509 pixels) Landscape. Vaadhoo Bioluminescence's photos, photo 1 of 1 - BlooSee. Aiguille-du-Midi-sundown.JPG (JPEG Image, 1200 × 1596 pixels) Crossing by Tom Eikrem.
Autumn-wallpaper-1366x768-018.jpg (JPEG Image, 1366 × 768 pixels) - Scaled (69%) 30 Best City Pictures of the Week – April 18th to April 25th. Home » Photography » 30 Best City Pictures of the Week – April 18th to April 25th, 2012 1.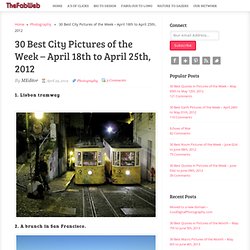 Lisbon tramway 2. James Mollison - Photographer. Top 20 Greatest 3D Street Arts Never Seen Before | Smashing Spy. 3D or three dimensional arts is one of the oldest forms of artwork.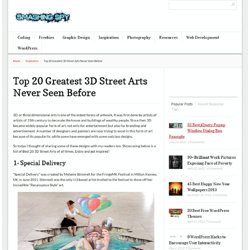 It was first done by artists of artists of 15th century to decorate the house and buildings of wealthy people. Since then 3D became widely popular form of art, not only for entertainment but also for branding and advertisement. A number of designers and painters are now trying to excel in this form of art because of its popularity, while some have emerged with some outclass designs. S o today I thought of sharing some of these designs with my readers too. Carol Ballenger. Katinka Matson. Jacob's Ladder, Ben Lomond National Park, Tasmania, Australia (106) - Yegor Korzh :: Travel Photography. Jacob's Ladder is a steep and narrow zig-zag road in Ben Lomond Ranges 60 kilometres from Launceston in the Northern Tasmania.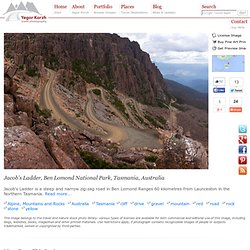 Read more... This image belongs to the travel and nature stock photo library: various types of licenses are available for both commercial and editorial use of this image, including blogs, websites, books, magazines and other printed materials. Use restrictions apply, if photograph contains recognizable images of people or subjects trademarked, owned or copyrighted by third-parties.
Road Trip America ‹ Evan Travels. Window lights" This is the second of three shots I'll be posting from our trip to the Buzludzha monument.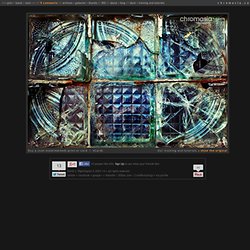 It's also the image I've used for this week's Mini-PSD as I thought the transformation was sufficiently interesting to be worth sharing. In other news ... Check back tomorrow as a) I'll be posting my favourite shot from the trip (an HDR of the exterior of the monument), and b) will be letting you about some new web pages I've been developing for the photography and post-production training events we have planned for later this year :-)
Birds. Bugs. Trees. Flowers. National Geographic. Space. In Pursuit of the Sublime. Amazing Paper Sculpture by Calvin Nicholls. Article by James Pond I am the owner of Pondly.com / art lover / electrical engineer / software developer / MBA in e-business student.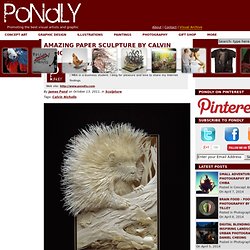 I blog for pleasure and love to share my Internet findings. Nature's Best 2006: Image Gallery: American Alligator. First Place - Other Wildlife - Amateur, National Wildlife Awards Big Cypress National Preserve, Florida, USA by Cyrinda Hoffman Anchorage, Alaska, USA "Following a dive trip to the Bahamas to photograph sharks, the group I was traveling with decided to take a side trip to Florida to try our luck photographing alligators.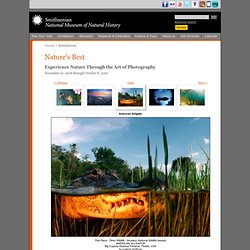 25 Amazing Microscopic Images Of Snowflakes. Water Drop Photo's. 05a-Dennis-Wojtkiewicz-fruit.jpg (JPEG Image, 600 × 598 pixels) - Scaled (90%) Photorealistic Pencil Portraits of Animals. I came across these animal drawings by Sydney-based artist Jaimee Paul and was amazed by just how realistic they looked.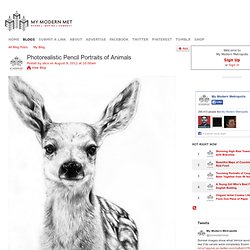 (The fur! The feathers!) Growing up on a farm in New Zealand with eight dogs, four cats, two horses and many lambs, she's used to being surrounded by animals. It's no wonder then, that now she focuses on them. Wow! History's most iconic photos in colour. Travel the World. Some pictures inspire us. Ferrofluids Go Next Level Technicolor In Fabian Oefner's Amazing Images. Ferrofluids Go Next Level Technicolor In Fabian Oefner's Amazing Images A ferrofluid is a magnetized liquid that creates all manner of bizarre patterns that look like the surface of a distant planet's moon.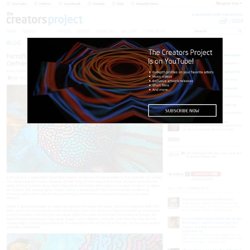 Because of that, they've been featured in a ton of videos and artworks lately, but so far these have mainly been black and white, with maybe some silver thrown in to add a bit of pizzaz. But photographer Fabian Oefner is breaking with this monochromatic tradition by throwing water colors into the mix and bringing in some much-needed luminosity in his series Millefiori . Oefner's alchemical magic is created by mixing a ferrofluid with water colors in a magnetic field. Siesta by Istvan Lichner. Nicolas Ritter - One | theddi. The Romanian Forests. Dreaming of summer" A couple of entries ago I said that my previous would be the last I'd be posting from my various trips out with Craig a few weekends ago, as I'd looked through the hundreds of shots we had taken and couldn't see anything else that would work.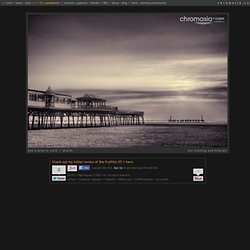 Anyway, Craig posted this shot a few days ago, and as I'd shot much the same sequence of images I thought I'd see how mine turned out. As with my previous couple of shots this is an HDR, constructed with Photomatix Pro, but I've tried to keep the tone mapping quite moderate with this one. It's not entirely what I was after, but in this case I couldn't quite work out how I wanted the final image to look. 327864.jpg (JPEG Image, 1100 × 687 pixels) - Scaled (75%) The Umbrella Tree. 04_1366x768.jpg (JPEG Image, 1366 × 768 pixels) 1312792613_lake-reflection-08.jpg (JPEG Image, 1024 × 701 pixels)
Shattered, Geometric Portraits Of People Forming And Fragmenting. Often when you look at a photograph of something being built or destroyed, the state of the subject is clear—a building, for example, is clearly either being constructed or demolished.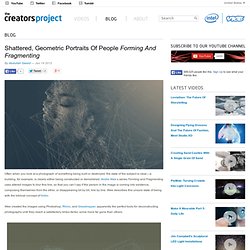 Andre Wee's series Forming and Fragmenting uses altered images to blur this line, so that you can't say if the person in the image is coming into existence, composing themselves from the ether, or disappearing bit by bit, line by line. Wee describes this unsure state of being with the biblical concept of limbo. [via: My Modern Metropolis] @ImYourKid. Some Bizzare and Odd things around us… 28485008.jpg (JPEG Image, 1536 × 1152 pixels) - Scaled (64%) Thousand Island Lake - China. 46 of the most amazing photographs of 2012.
---