Photo Tools
photools.com IMatch for Photo Professionals
Since 2001 IMatch is the Image Management Solution of choice for photographers, graphic artists, librarians, scientists, insurance companies, the health-care industry and police, military and governmental users in over 60 countries. All need a reliable, powerful and flexible software for their daily image management. IMatch delivers. How do You organize your fast-growing image collection? With digital cameras, it's easier than ever to shoot hundreds or even thousands of photos. But how can you organize and archive these photos efficiently?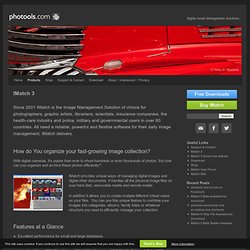 We Care: We are known for our excellent customer service. Just give us a call and you will see! We Are Professional: We stay up to date with current trends in technology, so we can offer our customers exactly what they want. We Stay in the US: We know how important your irreplaceable memories are, which is why we do all our work ourselves.
35mm slide scanning service film scanning professional service slides 35mm slide scanning service conversion digital digitize transfer CD DVD convert archive scaning services APS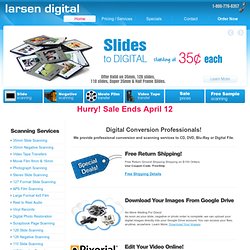 The Source Code of the program is freely available on the download page @ Sourceforge. You can also find there previous releases. Download, usage and study and modification of the Luminance's code is free of charge (under the GPL License).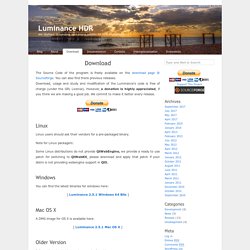 Videographer Mayeul Akpovi just released his latest addition to his Paris In Motion series. It is a fun, happy timelapse/hyperlapse series showing Paris in all its glory. Through wonderful locations, interesting people and great cinematography Mayeul captures the uplifting side of the city. Being a four parts series it is interesting to see how Mayeul technique refined through the year he has been releasing those movies. Two years ago we would have been thrown back by the minimal list of gear that Mayeul uses (5D Mark III, 24-70mm f2.8, 17-40mm f4 and a 70-300 lenses as well as ND2 to ND400 filters), but over the last year we learned that you don't really need lots of gear to produce astonishing work.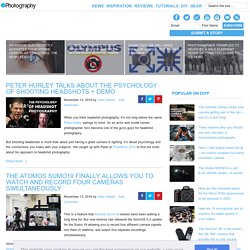 News 20-Nov-13: Photomatix Pro 5.0 released: Adds Contrast Optimizer Tone Mapping for realistic-looking results, new Fusion method for real estate photography, multiple settings batching, and option to enable fusion from a single RAW file. 9-Mar-13: Lightroom plugin Merge to 32-bit HDR updated to v1.1 1-July-12: Photomatix HDR plugin for Aperture updated to v2.1 30-Apr-2012: Photomatix Pro 4.2 is released.