Macro Micro
Macro photography, as it takes close up shots, requires a particular type of lens that can concentrate sharply even on a small area. The thing that stands out most about the Macro photography is its amazing feature of revealing a totally different world. With Macro photography, we can see the world that is crammed with the wealth of details that generally goes unseen by the bare eye. Here is a compilation of some really wonderful macro photographs from various photographers.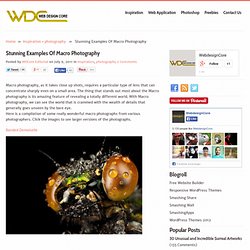 Stunning Examples Of Macro Photography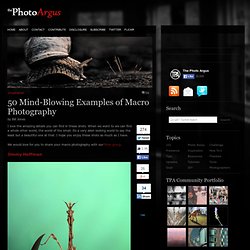 Macro Photography
Inspiration by Bill Jones 34inShare I love the amazing details you can find in these shots. When we want to we can find a whole other world, the world of the small. Its a very alien looking world to say the least but a beautiful one at that.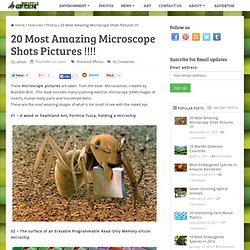 These microscope pictures are taken from the book ' Microcosmos', created by Brandon Brill . This book includes many scanning electron microscope (SEM) images of insects, human body parts and household items. These are the most amazing images of what is too small to see with the naked eye. 01 – A wood or heathland Ant, Formica fusca, holding a microchip 02 – The surface of an Erasable Programmable Read-Only Memory silicon microchip 03 – Eyelash hairs growing from the surface of human skin