Photography
Fotografya
fotografgalerisi . net
fotoğraf sitesi, paylaşım, yorumlar, satış
Copyright © 2003-2013 Bu site "Nihat Karadağ Fotoğraf Atölyesi" kuruluşudur. Paylaşın! Fotoğraf sitemiz bir paylaşım alanı olarak düşünülmüştür. Bizimle sadece fotoğraflarınızı değil yazılarınızı da paylaşın!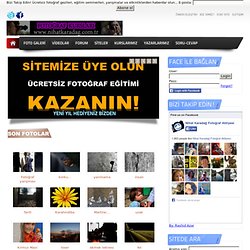 Keribar Web Site
fotograf
Ara Güler | Resmi Web Sitesi
FOTOTREK FOTOGRAF MERKEZİ : Her konu ve seviyede fotograf eğitimi
İFSAK - İstanbul Fotoğraf ve Sinema Amatörleri Derneği
..:: FSK - Fotoğraf Sanatı Kurumu Derneği ::..
INSIC DESIGNS | Archive | Tools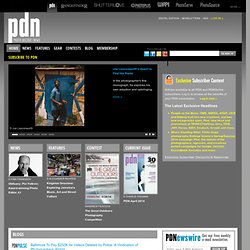 National Geographic Creative helps the photographers they represent get commercial assignments by presenting their skillets in a new way. "I asked my assistant to turn the flash off and I fired a couple of shots in almost complete darkness. I thought the picture wasn't going to turn out..." Pro photographers share what they look for when hiring and re-hiring their assistants. Senior Technology Editor Dan Havlik picks his favorite cameras from the 2014 Consumer Electronics Show in Las Vegas. Find out the names of photographers, agencies, and creatives behind recent campaigns for PepsiCo, Target, Ford, KFC, NBCUniversal, Dassault Systèmes and more (for PDN subscribers).
BEPAD: Fulton Ryder, Harper's Books & Karma at The Lowell Hotel Wednesday, April 9th: 5-10pmThursday, April 10th: 12-8pmFriday, April 11th: 12-8pmSaturday, April 12th: 12-8pm Please join Harper's Books, Fulton Ryder, and Karma for the second edition of BEPAD at The Lowell Hotel, held in conjunction with The AIPAD Photography Show at The Park Avenue Armory.