Photographes
Rip Hopkins - Photographie. Chris Killip Photographer. Françoise Dorelli photographie. Vivian Maier Photographer | Official website of Vivian Maier | Vivian Maier Portfolios, Prints, Exhibitions, Book and documentary film. Gigi Stoll Photography. Memento.
Kyoto, summer 2013 Its raining.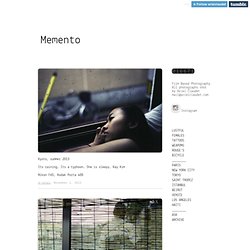 Its a typhoon. HOME. 2011 - Libya : Michael Christopher Brown. Franck BOUCHER. Martin Parr Photographer. Ouvrez l'oeil. Yvain Michaud Photographie. Antoinedelaroche.
---