Photographers
Portfolio
Twitter Facebook Portfolio sink into oblivion little guardians take me to wonderland fairy land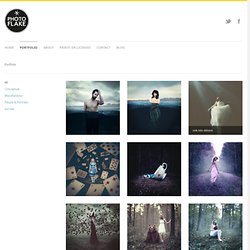 Tim Barber Photography
3.14.12 Brooklyn street 2.13.12 My contribution to, What_is_Contemporary, click the picture. 9.27.11 Outtakes of Arizona Muse for Vogue Spain Book Cover for Chanel. Released November
Lachlan Bailey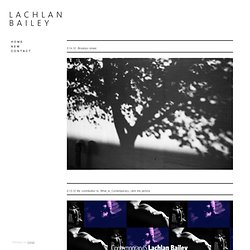 Frank Kunert - Photographs of Small Worlds - Welcome
Christopher Lamarca Photography
STUDIOTOSCANI
Géraldine Lay
Arthur Woodcroft
home : Phillip Kalantzis Cope
Alasdair McLellan / Art Partner
news contact share
Lee Mawdsley
Charlotte Lybeer
Devin Blair Photography | Temporary
Todd Cole Photography ›
GIULIO MAZZARINI
Thom Atkinson
Joel James Devlin Stills Photography
Holger Pooten Photography
Leo Cackett Photographer
Nadav Kander
Sam Hessamian | Photography + Film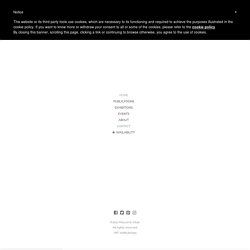 Important news: On October 12th at the auction house Leclere in Marseille, France, 6 photographs of Massimo Vitali were sold. These works were part of a commission for the PACA region in 2005. The works were exhibition prints, were unsigned, and the artist does not recognize them as being part of his work, or as having any commercial value whatsoever within his market. These 6 editions will be part of an ongoing litigation.
Nicole Bachmann
HOISERY, previously known as LA LA LEPUS are a Nottingham based band. Commissioned for Void magazine. Textiles Lynn is textile designer, shes wearing one of her knits! Ricky Feather Cycles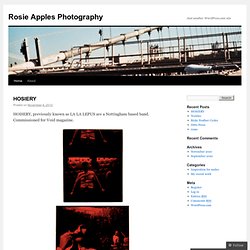 Rosie Apples Photography | Just another WordPress.com site
erik van der weijde
Nacho Alegre
that's just it photo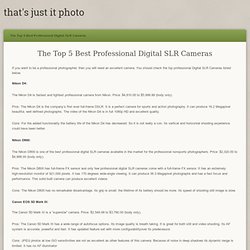 If you want to be a professional photographer, then you will need an excellent camera. You should check the top professional Digital SLR Cameras listed below. Nikon D4:
Porter Hovey Photography - New York City
Mikael Kennedy
an afternoon with… | a project about people and their spaces
Mozilla Firefox
Elsewhere in Australia its been a stinking hot start to the summer. However, here deep in the rolling hills of the Central Highlands, its been a slow start to summer. The vegetables have struggled to get motivated, but finally they're growing as each warm day passes. Putting my talk/ideas/belief about sustainable food into action, we'll once again be delivering fresh organic vegetables down to Melbourne for those people looking to tick their 'good food' boxes. This produce is grown just over an hour out of the city, its certified organic and its picked fresh based on your order. Its delicious too!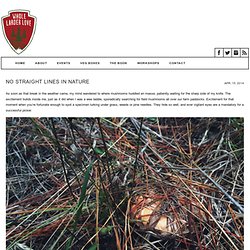 ayerst
CHRISTOPHER MICAUD
©
Martien Mulder: photography
Tim Barber Photography
RCADTTT
ECLECTICA Magazine Homepage
Untitled Organisation
FRANK BARTHOLD PHOTOGRAPHY
Jonathan Knowles Photography - advertising photographer - still life liquid drinks people
Thomas Cooksey Studio
Mads Perch - Photography
SHERIFSHOT : Works Of Sherif Elhage
Advertising Photography and Commercial Photography : CHRIS SISARICH PHOTOGRAPHER
Timothy Saccenti
+++chrissie macdonald+++
Ed Panar
Main : Anne Grandin
Fashion, Advertising & Portrait Photography London / Nick IDM
I completed the first one, in photography, in 2007. After a few years, I got the language itch, and decided it was time to go to university and study English: language, literature, culture, linguistics, and academic research. My hunting project had a lot to do with this choice.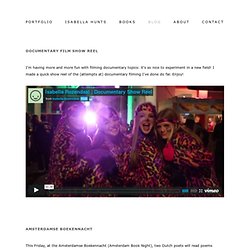 isabellarozendaal.com
home : bea de giacomo
pepe
Sven Prim got his first advertising job whilst still attending photography school. Directly after graduation he landed a deal with Agent Molly Co, moved to Stockholm and started working as a full-time photographer. Since then, he has collaborated with a long list of renowned clients such as ATG, Aftonbladet, RFSU and Polar Music Prize. Sven describes himself as a real technology geek who loves to create strange and surreal situations.
Sven Prim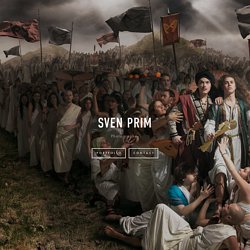 Photographer Andreas Öhlund
Mikael Olsson
Oscar Falk - Photographer
PAOLO ROVERSI
Steven Meisel - Photographer Profile - Photos & latest news
Glen Luchford
Luke Kirwan Photography
Liz Ham : Photographer
Chris Searl - Home
Greg Williams - Home
DAVID J DOWLING : PHOTOGRAPHER : LOS ANGELES
David Whittemore
SPENCER HIGGINS
photographer anders lindén of sweden
Benedict Redgrove
Alessandro Zuek Simonetti
Lyle Owerko
Photographer Anoush Abrar & Aimée Hoving
Adam Whitehead - fashion photographer
Otaku Gangsta: Archive
Max Wanger Photography
Todd Richardson - Photography
Laurent Nivalle - photography - 2009
Nickel Cobalt
Scheltens Abbenes
Gilbèrt François
Sam Seager Photography
Brad Elterman
Robin Friend - Photography - Home
Henrik Adamsen - Fashion Photographer - Mode Fotograf