Photographers
Portfolio. Twitter Facebook Portfolio barefoot siren sink into oblivion little guardians.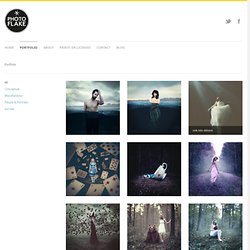 Tim Barber Photography. Terry Richardson .com. Lachlan Bailey. 3.14.12 Brooklyn street 2.13.12 My contribution to, What_is_Contemporary, click the picture. 9.27.11 Outtakes of Arizona Muse for Vogue Spain Book Cover for Chanel.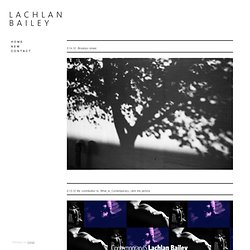 Released November. Frank Kunert - Photographs of Small Worlds - Welcome. Christopher Lamarca Photography. STUDIOTOSCANI. Géraldine Lay. Arthur Woodcroft. Home : Phillip Kalantzis Cope. Alasdair McLellan / Art Partner. News contact share.
Lee Mawdsley. Charlotte Lybeer. Tim Walker Photography. Devin Blair Photography | Temporary. Todd Cole Photography › GIULIO MAZZARINI. Thom Atkinson. Joel James Devlin Stills Photography. Holger Pooten Photography. Leo Cackett Photographer. Ben Trovato Blog - Fashion Photography. Nadav Kander. Sam Hessamian | Photography + Film. Massimo Vitali. Nicole Bachmann. Rosie Apples Photography | Just another WordPress.com site. Erik van der weijde. Nacho Alegre.
That's just it photo. Porter Hovey Photography - New York City. Mikael Kennedy. An afternoon with… | a project about people and their spaces. Mozilla Firefox. Ayerst. CHRISTOPHER MICAUD. © Martien Mulder: photography. Tim Barber Photography. RCADTTT. ECLECTICA Magazine Homepage. Untitled Organisation. FRANK BARTHOLD PHOTOGRAPHY. Jonathan Knowles Photography - advertising photographer - still life liquid drinks people. Thomas Cooksey Studio. Mads Perch - Photography. Www.erwinwurm.at. SHERIFSHOT : Works Of Sherif Elhage. Advertising Photography and Commercial Photography : CHRIS SISARICH PHOTOGRAPHER. Timothy Saccenti.
+++chrissie macdonald+++ Ed Panar. Main : Anne Grandin. Fashion, Advertising & Portrait Photography London / Nick IDM. Yves Marchand & Romain Meffre Photography. Isabellarozendaal.com. Home : bea de giacomo. Pepe. Sven Prim. Photographer Andreas Öhlund. Mikael Olsson. Oscar Falk - Photographer. PAOLO ROVERSI. Steven Meisel - Photographer Profile. Glen Luchford. Luke Kirwan Photography.
HEDI SLIMANE. Liz Ham : Photographer. Chris Searl - Home. Greg Williams - Home. CARL WARNER - PHOTOGRAPHER. DAVID J DOWLING : PHOTOGRAPHER : LOS ANGELES. David Whittemore. Branislav Kropilak. SPENCER HIGGINS. Photographer anders lindén of sweden. Bruno Dayan Photographer. Benedict Redgrove. Alessandro Zuek Simonetti. Lyle Owerko. Photographer Anoush Abrar & Aimée Hoving. Viviane Sassen - Ultra Violet. Adam Whitehead - fashion photographer. Mario Testino. Otaku Gangsta: Archive. The selby - photos in your place. featuring photographs, paintings and videos by todd selby of interesting people and their creative spaces.
Max Wanger Photography. Todd Richardson - Photography. Laurent Nivalle - photography - 2009. Nickel Cobalt. Scheltens Abbenes. Gilbèrt François. Sam Seager Photography. Brad Elterman. Robin Friend - Photography - Home. Henrik Adamsen - Fashion Photographer - Mode Fotograf.
---
chinonamida Jun 20 2011

J'aime, j'aime bon travaille. Je te prend ton pearltree pour la peine. Vraiment somptueux.
---