Photo Manipulation
360 Degree Reverse Photography - Gallery. In order to create a , you do not need to be an expert photographer or own expensive photography equipment.
You just need to have a standard SLR camera, tripod and a 360-degree panorama software package and of course a good panorama to shoot. Follow these successfully achieving professional results in . 33 New Collection of Photoshop Tutorials To Look Forward To. Let's start the year with everything that's fresh and new.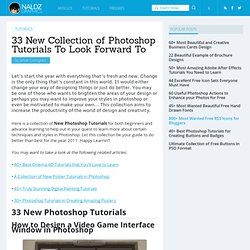 Change is the only thing that's constant in this world. It would either change your way of designing things or just do better. Fractalius: Photoshop plug-in for eccentric graphic effects. 40 cool Photoshop manipulations – Graphic Design Blog – An Ultimate Resource for Graphic Designers.
---