3D Photography
Flatebed scanner 3D photography
Holographic Photography. Lenticular 3D. Top 10 Best 3D Accessories HOWTOs! Unless you are living under a rock, chances are you caught with James Cameron's Magnus Opus "Avatar".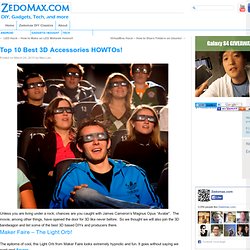 The movie, among other things, have opened the door for 3D like never before. So we thought we will also join the 3D bandwagon and list some of the best 3D based DIYs and producers there. Maker Faire – The Light Orb! The epitome of cool, this Light Orb from Maker Faire looks extremely hypnotic and fun. It goes without saying we want one! How to take 3D photos @ Neil Creek – Photographer. A couple of weeks ago, I wrote a tutorial on how to see cross-eye 3D stereo photos on your computer screen.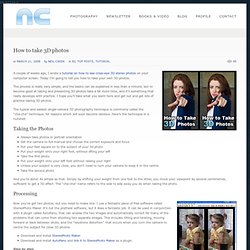 Today I'm going to tell you how to take your own 3D photos. The process is really very simple, and the basics can be explained in less than a minute, but to become good at taking and presenting 3D photos take a bit more time, and it's something that really develops with practice. I hope you'll take what you learn here and get out and get lots of practice taking 3D photos.
---