Photo-blogs
Demilked photography
Before and After Portraits Show the Effects of Time and Aging To explore the effects of aging, London-based photographer Ana Oliveira asked her models to give portraits from their youth so that she could recreate them today. The seniors were then photographed in the same pose, wearing similar clothes and even making the same facial expressions. Children from Around the World with Their Favorite Toys Italian photographer Gabriele Galimberti spent 18 months traveling around the world and photographing children with their favorite toys for his 'Toy Stories' series. Gorgeous Macro Photography of the Periodic Table's Elements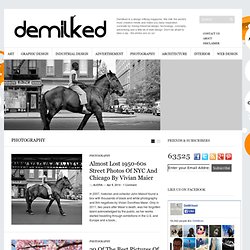 ADAY.org – Picture Today Inspire Tomorrow
Photo Gallery, Photo Galleries, Art Gallery, Photography, Buy Prints
Jim M. Goldstein Photography
anthony luke's not-just-another-photoblog Blog
Images Found
digg On March 10, 1869, railroad officials, political leaders and work gangs converged at Promontory Point, Utah, to drive in the last spike of the Pacific Railroad, the first of five transcontinental railroads built in the 19th century. The driving of the spike linked the Union Pacific line built from East to West with the Central Pacific, which had commenced construction in California.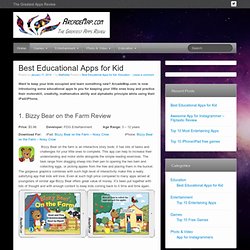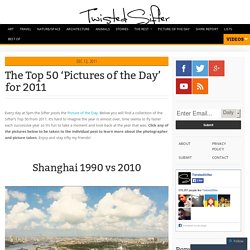 Every day at 5pm the Sifter posts the Picture of the Day . Below you will find a collection of the Sifter's Top 50 from 2011. It's hard to imagine the year is almost over, time seems to fly faster each successive year so it's fun to take a moment and look back at the year that was. Click any of the pictures below to be taken to the individual post to learn more about the photographer and picture taken . Enjoy and stay sifty my friends!
Sans titre | Flickr - Partage de photos !
Photoble
Le site du vénérable Time vient de lancer ses Awards des meilleurs blogs photo et autant vous le dire tout de suite, la sélection est superbe (l'inverse m'aurait étonné de leur part). Connus ou personnels, généralistes ou spécialisés, accessibles ou pointus, ces blogs sont à ajouter les yeux fermés à votre sélection de sites photo. Voici nos 9 favoris parmi de la sélection du Time ! In Focus Mais où est donc passé Alan Taylor, le créateur de "The Big Picture", LA référence des photoblogs d'actu ? Chez Atlantic, où il fait à peu près la même chose, en un poil mieux. Notre avis ?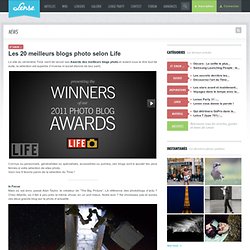 Portrait of Poverty - Jacob Riis's New York City - Photo Gallery