Parents
Family Activity Kit : Family Day
Plenty of day hiking trails located in, around Rice Lake, Wis.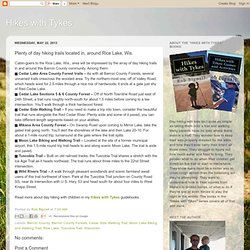 Cabin-goers to the Rice Lake, Wis., area will be impressed by the array of day hiking trails in and around this Barron County community. Among them: gCedar Lake Area County Forest trails – As with all Barron County Forests, several unnamed trails crisscross the wooded area. Try the northern-most one, off of Valley Road, which heads west for 2.5 miles through a nice mix of hardwoods; it ends at a gate just shy of Red Cedar Lake. gCedar Lake Sections 5 & 6 County Forest – Off of North Townline Road just east of 24th Street, a trail runs roughly north-south for about 1.5 miles before coming to a tee intersection. You'll walk through a thick hardwood forest. gCedar Side Walking Trail – If you need to make a trip into town, consider this beautiful trail that runs alongside the Red Cedar River.
www.sesameworkshop.org/assets/1192/src/HereForEachOther_vEng2012Modified.pdf
Is This Thing On?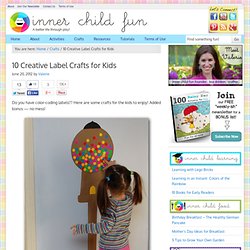 Do you have color-coding labels?? Here are some crafts for the kids to enjoy! Added bonus — no mess!
10 Creative Label Crafts for Kids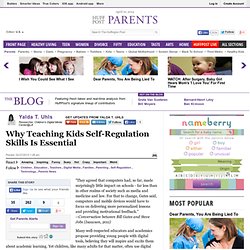 "They agreed that computers had, so far, made surprisingly little impact on schools - far less than in other realms of society such as media and medicine and law. For that to change, Gates said, computers and mobile devices would have to focus on delivering more personalized lessons and providing motivational feedback." --Conversation between Bill Gates and Steve Jobs (Isaacson, 2011) Many well-respected educators and academics propose providing young people with digital tools, believing they will inspire and excite them about academic learning. Yet children, like many adults for that matter, often use digital media for socializing and entertainment. And, for many people, the distractions available online often trump learning.
Yalda T. Uhls: Why Teaching Kids Self-Regulation Skills Is Essential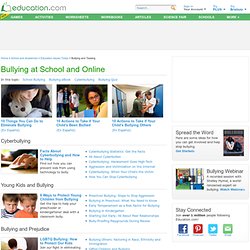 Bullying Information Center
Popularity, Social Status and Bullying Special Edition Guest Editors A special thanks to our three Guest Editors, whose expertise, time, and cooperation made this Bullying Special Edition possible.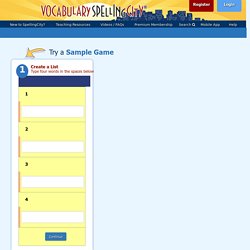 Expressing our Gratitude VocabularySpellingCity appreciates teachers and parents who recommend our site and mobile apps to colleagues and friends, share us on Facebook, follow us on Twitter, and other social media. Thanks to all teachers who have shared their best classroom practices using VocabularySpellingCity via written online reviews, speaking at conferences and posting on our forum. We especially appreciate the thoughtful input you give us to help guide our product development to better serve you and your students. The growth of VocabularySpellingCity through your use and support has helped our team develop Science4Us.com, a science curriculum for Kindergarten, first, and second grade.
InspireMyKids Kids can change the world. All they need is a little inspiration! InspireMyKids.com is where you can find real-life stories to share with — and inspire — the kids in your life.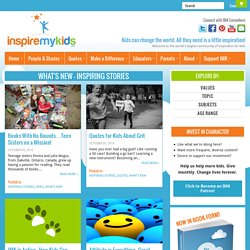 Earth Hour - Home
Togetherville - The Safe Social Network For Kids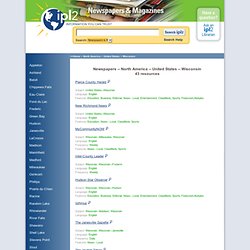 Wisconsin Newspapers Online
Newspapers -- North America -- United States -- Wisconsin 43 resources Pierce County Herald Subject: United States--Wisconsin Language:
You can't believe it's finally here! Junior and Sis are graduating from high school and starting their new lives as college students or independent adults. Don't let your incredible pride in their accomplishments let you overspend your budget to celebrate. Even if you aren't going to be sending a hefty check to college in the fall, you still do need to model to your kids how live the good life without busting a budget. It's certainly possible to have a fun and memorable graduation party without spending a lot of cash, and this is a great time to show your (nearly grown!)
Save Money on a Graduation Party