Parents
Family Activity Kit : Family Day
Plenty of day hiking trails located in, around Rice Lake, Wis.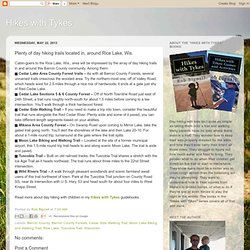 Cabin-goers to the Rice Lake, Wis., area will be impressed by the array of day hiking trails in and around this Barron County community.
www.sesameworkshop.org/assets/1192/src/HereForEachOther_vEng2012Modified.pdf
Is This Thing On?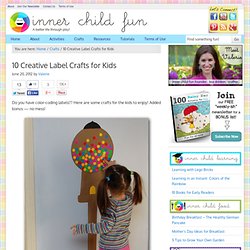 Do you have color-coding labels?? Here are some crafts for the kids to enjoy! Added bonus — no mess!
10 Creative Label Crafts for Kids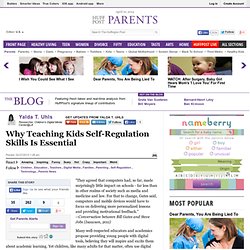 "They agreed that computers had, so far, made surprisingly little impact on schools - far less than in other realms of society such as media and medicine and law. For that to change, Gates said, computers and mobile devices would have to focus on delivering more personalized lessons and providing motivational feedback." --Conversation between Bill Gates and Steve Jobs (Isaacson, 2011) Many well-respected educators and academics propose providing young people with digital tools, believing they will inspire and excite them about academic learning. Yet children, like many adults for that matter, often use digital media for socializing and entertainment. And, for many people, the distractions available online often trump learning.
Yalda T. Uhls: Why Teaching Kids Self-Regulation Skills Is Essential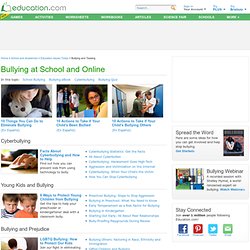 Bullying Information Center
Education.com TryBrainzy TryPlus Sign in Your Account
Earth Hour - Home
Togetherville - The Safe Social Network For Kids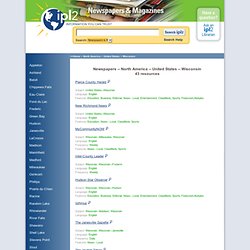 Wisconsin Newspapers Online
Newspapers -- North America -- United States -- Wisconsin 43 resources Pierce County Herald Subject: United States--Wisconsin Language:
You can't believe it's finally here! Junior and Sis are graduating from high school and starting their new lives as college students or independent adults. Don't let your incredible pride in their accomplishments let you overspend your budget to celebrate. Even if you aren't going to be sending a hefty check to college in the fall, you still do need to model to your kids how live the good life without busting a budget. It's certainly possible to have a fun and memorable graduation party without spending a lot of cash, and this is a great time to show your (nearly grown!)
Save Money on a Graduation Party