Paint
MarceLOCOsas Pintura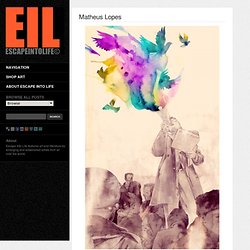 Manifesto, traditional art, mixed media Building a galaxy, digital art, mixed media Alternate ending, digital art, mixed media
183519_3887259_b.jpg (JPEG Image, 400x497 pixels)
Portrait paintings by Danny O'Connor (aka DOC)
"Concentrating mainly on figurative and portrait subject matter, his influences include comic books, graffiti, illustration, and character design. With a strong graphic element visible in his work, O'Connor uses a wide range of media including acrylics, spray paint, ink, paint markers, and household gloss and emulsions. O'Connor has exhibited alongside some of the worlds leading Urban artists such as Banksy and Adam Neate as well as other gallery shows across the UK." Danny O'Connor: website Via: beautifullife.info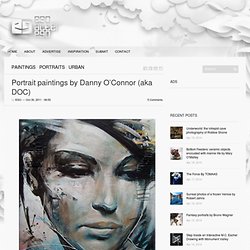 Mexican-born painter Ana Teresa Fernandez holds a master's degree in Fine Arts at San Francisco Art Institute and has exhibited internationally in Mexico and South Africa. Her paintings attack the double standard imposed on women, showing them performing menial tasks like laundry and sweeping. Founder of Paranoias, I was born in São Miguel, the biggest island from Azores. I'm a freelancer in the areas of web development and web design and I'm passionate about design, technology and photography.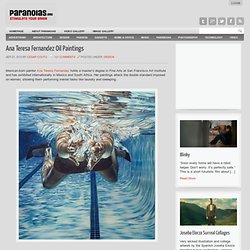 Untitled Document
Paintings by Jack Morefield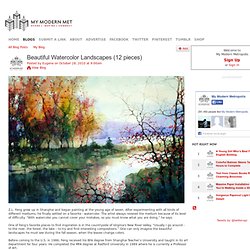 Z.L. Feng grew up in Shanghai and began painting at the young age of seven. After experimenting with all kinds of different mediums, he finally settled on a favorite - watercolor. The artist always revered the medium because of its level of difficulty. "With watercolor you cannot cover your mistakes, so you must know what you are doing," he says. One of Feng's favorite places to find inspiration is in the countryside of Virginia's New River Valley.
321471.jpg (JPEG Image, 531x480 pixels)
Tranquility No 1 - On the Cutting Edge Exhibition
Markers and acrylic paint by Minjae Lee
Feather VII - On the Cutting Edge Exhibition
Champagne Supernova by Matt Sorensen spray paint art, space art