Fav's
Ablaze.js" by Patrick Gunderson. Silkbrush. Floral Particles 0.45.
Harmony. Uglyhack.appspot.com/chaosdraw/ Nerd Pax ! - The best online calligraffiti tool ... Ever ! Vector-editor. As per this blog post from July, we have officially closed the advanced suite of Flash tools (previously located at advanced.aviary.com) in order to focus on our new company direction powering the photo experience in 3rd party apps.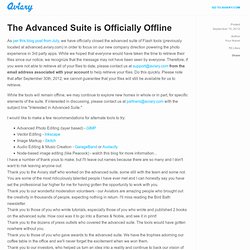 While we hoped that everyone would have taken the time to retrieve their files since our notice, we recognize that the message may not have been seen by everyone. Therefore, if you were not able to retrieve all of your files to date, please contact us at support@aviary.com from the email address associated with your account to help retrieve your files. Do this quickly. Editor - sharing creativity. Kleki. Paintbrush. CanvasDraw HTML5 drawing app. DeviantART muro. Digi-Color. Register for FREE!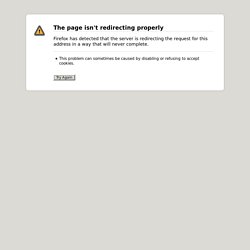 Join the Crayola community today. You need the Flash 8 plug-in to use Digi-Color. You can download the plug-in by clicking on the link below. Divvr - Unique Drawing Application. Draw online - shapes in clouds - cloud #25. Hi!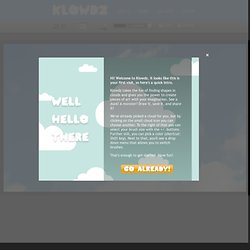 Welcome to Klowdz. It looks like this is your first visit, so here's a quick intro. Klowdz takes the fun of finding shapes in clouds and gives you the power to create pieces of art with your imagination. See a duck? FindClosest. Harmony. Odosketch. PencilMadness. Photo editor online - Pixlr.com edit image. Make You Own Cartoons - The Funny Times Cartoon Playground. // Provide alternate content for browsers that do not support scripting // or for those that have scripting disabled.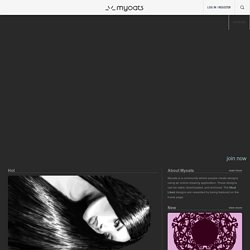 Alternate HTML content should be placed here. This content requires the Adobe Flash Player. <a href=" Get Flash</a> Paint Online - Sketch & Paint! Paint - online drawing and painting tools. Psykopaint - Create and paint amazing art from photos. Sketchy Structures : HTML5 Canvas :: the works and portfolio of Jay Weeks. Yourstudio. Splash 2. Studio. .: Sumo Paint 3.6 :. RibbonPaintCanvas.
---