Origami
Sur Trendy Girl
Origami club. Window Star tutorial. I made some Waldorf-style window stars to decorate our big living room windows.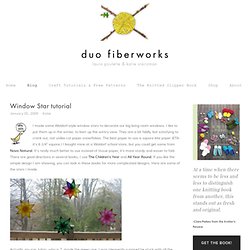 I like to put them up in the winter, to liven up the wintry view. They are a bit fiddly, but satisfying to crank out, not unlike cut paper snowflakes. The best paper to use is square kite paper (ETA- it's 6 1/4" square.) Coloriage Renard en Origami. Un nouveau projet créatif, facile et très ludique, idéal à faire avec ses enfants : un renard en origami !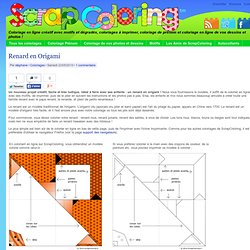 Nous vous fournissons le modèle, il suffit de le colorier en ligne avec des motifs, de imprimer, puis de le plier en suivant les instructions et les photos pas à pas. Elsa, les enfants et moi nous sommes beaucoup amusés à créer toute une famille renard avec le papa renard, la renarde, et plein de petits renardeaux ! The fox is blak. Netflix Instant Watch has to be one of the best things technology has gifted us.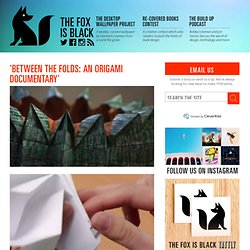 You can find so many new movies and television shows from so many different genres, any time that you want. One of the best parts for me is the documentary selection, which is surprisingly large and full of very interesting features. There are quite a lot of PBS and National Geographic specials as well, which oftentimes go overlooked as you flock to things like Man On Wire or The Wild Parrots of Telegraph Hill. One PBS gem I watched recently was a documentary called Between the Folds about origami artists. The documentary was absolutely fascinating, detailing this complex artform from building paper all the way to folding a sheet one hundred and fifty times.
---