#OccupyProtectIP SOPA/PIPA/ACTA
Accueil | Global Potential
La mission de GP consiste à encourager les jeunes et les moins jeunes des quartiers urbains et ruraux à développer mutuellement leur autonomie pour se mobiliser sur l'éducation, le volontariat international et les échanges culturels. La vision de Global Potential est celle de jeunes menant ensemble un mouvement social afin de se responsabiliser pour le développement de leurs communautés. Ces jeunes créeront des partenariats à travers des cultures et des horizons variés, avec des organisations et des gouvernements, afin de créer des environnements sains, propices à la diversité, où l'on se sentira en sécurité et en paix et où l'on travaillera dans la solidarité.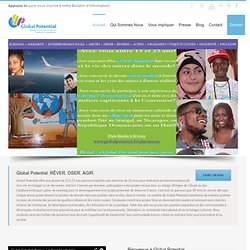 Rejoignez le mouvement Web Action Now est une plateforme d'action dont l'ambition est d'agir à la promotion de la démocratie, la défense des droits Humains ainsi qu'à la protection de la nature. Face à la résignation d'un trop grand nombre de personnes, nous décidons d'agir par des moyens simples mais efficaces.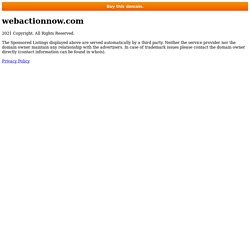 LAST NEWS PIPA/SOPA/ACTA/CISPA
Cette page recense différentes façons d'agir contre ACTA et de mieux connaître ce dangereux accord. ACTA est un accord multilatéral qui menace Internet tel que nous le connaissons ainsi que nos libertés fondamentales. Le Parlement européen votera ACTA dans son ensemble le mercredi 4 juillet, et a la possibilité rejeter cet accord une bonne fois pour toutes.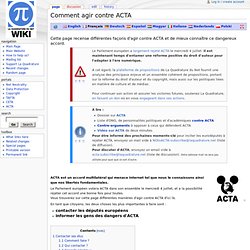 Le traité A.C.T.A ( In English )
Pétition pour l'international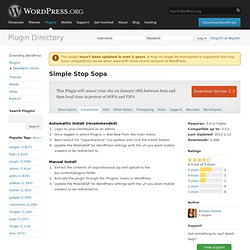 This Plugin will censor your site on January 18th between 8am and 8pm local time in protest of SOPA and PIPA Automattic Install (recommended) Login to your Dashboard as an admin.Once logged in select Plugins > Add New from the main menu.Next search for "sopa-blackout" (no quotes) and click the install button.Update the MobileESP for WordPress settings with the url you want mobile viewers to be redirected to. Manual Install Extract the contents of sopa-blackout.zip and upload to the wp-content/plugins folder.Activate the plugin through the 'Plugins' menu in WordPressUpdate the MobileESP for WordPress settings with the url you want mobile viewers to be redirected to. Requires: 3.0 or higher Compatible up to: 3.3.2 Last Updated: 2012-1-13 Downloads: 2,243
SOPA = PIPA = ACTA = Censure !
This is a rush transcript. Copy may not be in its final form. AMY GOODMAN: If you want to know more about two controversial internet anti-piracy bills moving through Congress, you won't be able to consult Wikipedia on Wednesday.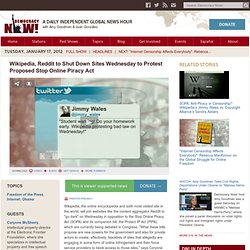 Wikipedia, Reddit to Shut Down Sites Wednesday to Protest Proposed Stop Online Piracy Act
SOPA "explained" by The Guardian
Episode 2