NewhouseSM4
President Obama on Steve Jobs: "The World Has Lost a Visionary"
President Barack Obama and First Lady Michelle Obama have reacted to the passing of Steve Jobs, stating that he was "among the greatest of American innovators."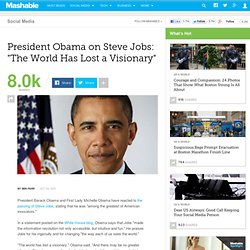 Toy Story 3: Inception Mashup (funny) via @applegirl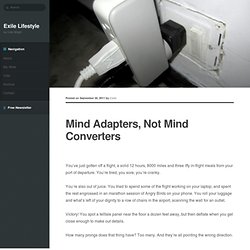 You've just gotten off a flight, a solid 12 hours, 8000 miles and three iffy in-flight meals from your port of departure.
Mind Adapters, Not Mind Converters
Really? The Claim: Yawning Cools the Brain
Parisian Love
Is this the future of Facebook business pages?: The Social Path
Recently, Facebook debuted a new "Timeline" approach to user profiles, which many early adopters have already started using for fun and experimentation. But here's the real question: If the timeline format kicks in for all users, will business pages be far behind? If the past is any indication, Facebook is fond of uniformity.